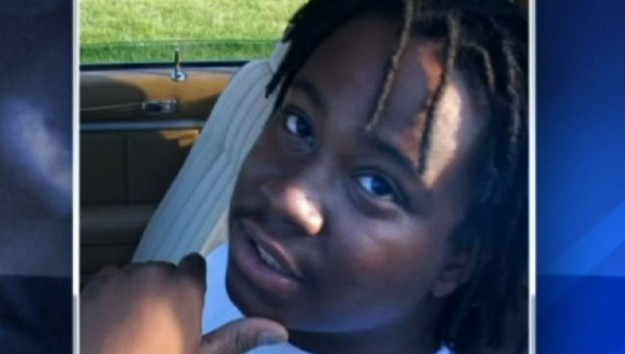 WLS-TV(CHICAGO) — The mother of a 25-year-old black man who was killed in a police-involved shooting in Chicago this weekend said that "words cannot describe" the pain she feels right now.
Joshua Beal was killed on Saturday afternoon while he was in town from Indianapolis to attend the funeral of his cousin, according to his mother, Tiffaney Boxley.
"Joshua was a laid back guy, he enjoyed spending time with his family, especially his children; his children was his world," Boxley told ABC News, adding that he was a father to two young sons, ages 4 and 2.
The shooting occurred after a vehicle leaving the funeral service at a nearby cemetery stopped in traffic in front of a Chicago firehouse, police said, according to local ABC-owned station WLS-TV. The station reported that police said an off-duty firefighter told the driver that they were illegally blocking the fire lane. The occupants then exited the vehicle and an altercation ensued, according to authorities, WLS-TV reported. An off-duty Chicago police officer inside a nearby business noticed the altercation and came out to assist the firefighter, police said.
Then, a Chicago police sergeant driving to work stopped when he observed a man with a firearm in his hands, police said, according to WLS-TV. After the man "failed to drop his weapon, shots were fired striking the individual multiple times," according to authorities, WLS-TV reported.
After the incident, Beal was taken to Advocate Christ Medical Center, where he was later pronounced dead, according to WLS-TV.
Chicago Police Department spokesman Anthony Guglielmi said that both the sergeant and the off-duty officer fired their weapons, according to The Chicago Tribune. It's not clear which of their shots hit Beal, Guglielmi said, The Tribune reported.
Beal's handgun was recovered at the scene, according to Guglielmi. When asked for comment by ABC News, the Chicago Police Department referred all inquiries to the Independent Police Review Authority, which is investigating the incident.
Boxley described her son as a devoted father. "My son Joshua was a family man, he took care of two little children, he was engaged to his fiancée," she said.
"How do I tell my 4-year-old grandson that his daddy is not coming back?" Boxley added.
Boxley said she wasn't there when her son was shot, "but my daughter, and his fiancée, and several other family members were eyewitnesses to him being gunned down like an animal in the street."
Beal's family said that he did not provoke the officer and was trying to tell the officer that he had a concealed weapon permit when he was shot, according to WLS-TV.
Beal's death sparked protests in Chicago on Sunday after multiple recordings of the shooting surfaced online. WLS-TV reported that there were tense clashes between Black Lives Matter and Blue Lives Matter groups.
Mia Sissac, a spokesperson for the Independent Police Review Authority, told ABC News that the Beal shooting was a "complicated case," and said that the agency expected to publicize findings in the incident "within the next 60 days."
Sissac said that the early efforts of the agency are centering around examining the video evidence that has appeared online.
"One of our first priorities is to try and authenticate any recordings that have circulated," Sissac said.
Copyright © 2016, ABC Radio. All rights reserved.