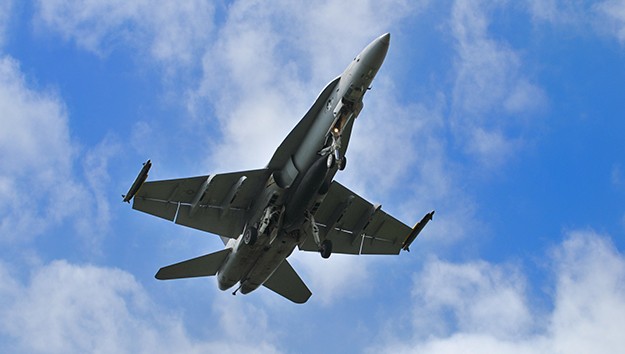 iStock/Thinkstock(SAN DIEGO) — Two Marine Corps F/A-18 "Hornet" fighter jets collided over the waters off of San Diego Wednesday, military officials said.
One pilot was able to eject from his aircraft and was rescued at sea by the Navy while the pilot of the other aircraft was able to land his aircraft at a nearby Naval base, officials said.
"Two Third Marine Aircraft Wing single-seat F/A-18 Hornets, based out of Marine Corps Air Station Miramar, experienced a mid-air collision, during a training mission over the water in the vicinity of San Diego, California at approximately 11:43 a.m. (PST), November 9, 2016," the Third Marine Aircraft Wing said in a statement.
The pilot who safely ejected from his fighter aircraft was recovered from the ocean by a search and rescue helicopter from the aircraft carrier USS Carl Vinson that was nearby, officials said.
The search and rescue helicopter was sent to look for the pilot after a distress call was received at approximately 12:11 p.m. Pacific Time, officials said. The pilot was recovered a half-hour later.
The pilot of the other Marine jet landed safely at Naval Air Station North Island, California, officials said. Both pilots are in stable condition and have been taken to medical facilities for observation.
The cause of the crash is under investigation, officials said.
Copyright © 2016, ABC Radio. All rights reserved.