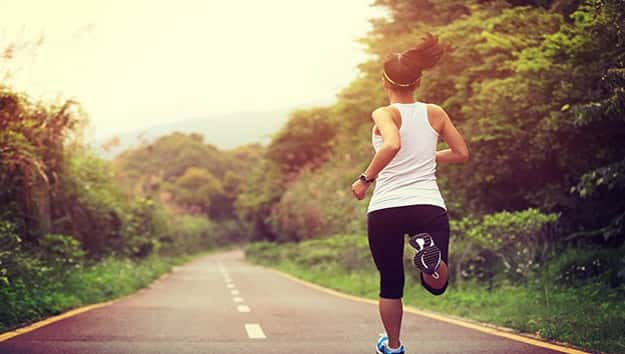 lzf/iStock/Thinkstock(REDDING, Calif.) — The husband of a California mother who disappeared while taking an afternoon jog has passed a lie-detector test, authorities say, and is not a person of interest in the case.
Sherri Papini, 34, of Shasta County, was reported missing Nov. 2 around 6 p.m., after having gone jogging at approximately 2 p.m. According to reports, she was last seen jogging alone on Sunrise Drive in Redding. Her absence raised concerns when she did not pick up her two young children from child care that day.
Her husband, Keith Papini, said he'd gotten a text from her at 10:37 a.m. Nov. 2, asking whether he was coming home for lunch.
"I usually don't bring my personal phone in on my job," he said, "so I didn't respond to that message until 1:39 p.m. that day."
He told ABC News in an interview Sunday that he'd used an app to trace her cellphone and had found it on the side of a road.
On Wednesday, the Shasta County Sheriff's Office Major Crimes Unit said that Keith Papini had been given a polygraph test earlier in the week. Police said he'd asked investigators about taking the test so they offered it.
The office said the results showed that "he has no involvement with the disappearance of his wife."
"Keith Papini continues to be cooperative in the investigation and is not a person of interest in the disappearance of his wife," police said in a news release. "Keith has talked with detectives on several occasions since he reported his wife missing. … Sheriff's Office detectives have confirmed his whereabouts on the day in question and there is no physical evidence at this time suggesting he had any involvement."
Shasta County Sheriff Tom Bosenko said today that police had corroborated information that Keith Papini was at work at the time of her disappearance.
Sherri Papini was last seen wearing a pink jogging top. Bosenko said today that the ground search had been suspended.
"There is no new information since the initial search on the night of the reported disappearance," he said. "Into the next day, our search and rescue teams were there with K9s, and no new evidence turned up other than what we have with the cell phone, earbuds, and a few strands of hair."
He said investigators were now examining surveillance footage from cameras and businesses as well as cell phone data. A $50,000 reward has been offered.
Keith Papini maintained that his wife had been taken against her will.
"Knowing that she didn't pick up our kids — there is no way that ever happens," he said. "She could drop her phone, but she would never in a million years not pick up our children on a time that she normally would have."
Copyright © 2016, ABC Radio. All rights reserved.