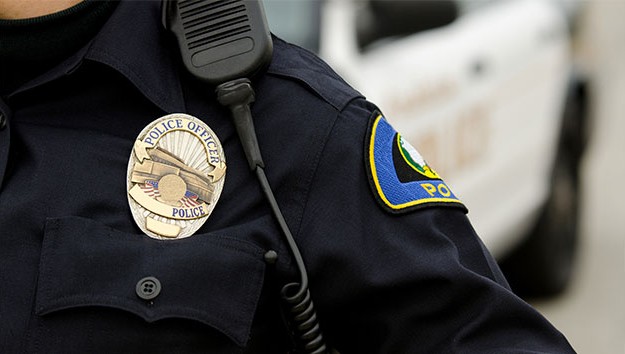 iStock/Thinkstock(NEW YORK) — Authorities in New Jersey say they are still investigating a police shooting captured on dashcam in which an officer fired his gun, injuring a man, as they tussled during a traffic stop.
In a news release, the Camden County Prosecutor's Office said the unidentified Haddon Township police officer pulled over Edmond Brown Jr., 38, of Camden, in a traffic stop Oct. 29 around 9:41 a.m. for allegedly driving with a hanging handicap placard.
According to police, the sign must be taken down when a person is driving.
"While the officer attempted to identify the driver, the driver fled in his car and crashed into a parked vehicle. A brief struggle between the officer and driver ensued and the driver of the vehicle was shot once in the lower extremity," prosecutors said in a statement.
In footage from the patrol car's dashcam that was obtained by Philly.com, the officer draws his gun and tells Brown to get on the ground. But, Brown tries to run. As the two scuffle, the officer's gun fires.
"You shot me," Brown can be heard saying.
"No, I didn't," the officer says, seemingly unaware that his weapon had gone off.
Brown was eventually arrested, treated at a hospital and released. The prosecutor's office said the officer was placed on administrative leave pending an investigation.
The prosecutor's office said that police found a "fully loaded Smith and Wesson .357 magnum revolver along with additional ammunition" in the vehicle that Brown was driving.
Brown now faces charges including aggravated assault and weapons possession. Bail was set at $100,000.
Kenneth D. Aita, Brown's lawyer, told ABC News: "The matter is in the very preliminary stages. My firm is conducting our own investigation regarding the facts and circumstances. I ask that no one rush to judgment based on a short video clip only."
Aita said Brown has not made a court appearance yet.
Copyright © 2016, ABC Radio. All rights reserved.