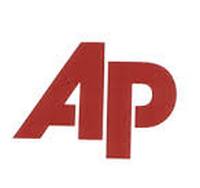 JEFFERSON CITY, Mo. (AP) – Republicans are planning to use majorities in many
state capitols to push policies limiting unions, lawsuits and abortion in 2017
while also seeking to expand gun rights and school-choice laws.
This year's elections not only put President-elect Donald Trump in charge with
a Republican-led Congress, they expanded GOP political dominance in the states.
When new officeholders take over in January, Republicans will hold 33
governors' offices, have majorities in 33 legislatures and control both the
governor's office and legislature in 25 states – their most since 1952.
Democrats will control both the governor's office and legislature in only
about a half-dozen states; the rest will have politically divided governments.
One conservative activist says it's the best opportunity in years for
Republicans to push their priorities in multiple states.
WebReadyTM Powered by WireReady® NSI