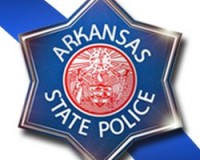 (AP) – Arkansas State Police say three people have died in
two crashes on state roads.
Police say 47-year-old Dennis Stone of Blytheville and 26-year-old Kaylam
Diggs of Osceola died in a head-on collision near Blytheville and Jirell
Sockwell of Prescott died in a single-vehicle crash near Hope.
A police report says Stone and Diggs were killed Saturday when a northbound
vehicle driven by Stone crossed the centerline of Highway 61 and collided with
the southbound vehicle driven by Diggs. The report says it was raining and the
road was wet at the time.
Police say Sockwell also died Saturday when the car he was driving on Highway
332 went off the road in a curve, struck a tree and overturned. The report says
it was cloudy and the road was wet.
WebReadyTM Powered by WireReady® NSI