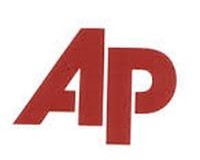 LITTLE ROCK, Ark. (AP) – A study at a hog farm located 6 miles from the Buffalo River has found no evidence of a manure leak at the operation.
The Arkansas Democrat-Gazette reports that the Arkansas Department of Environmental Quality made the conclusion this week on the study conducted at C&H Hog Farms.
The department hired a firm to conduct the drilling at C&H to detect whether one of the manure ponds had been leaking after concerns were raised by the Buffalo River Watershed Alliance.
C&H Hog Farms Inc., near Mount Judea, sits on Big Creek about 6 miles from where it converges with the Buffalo National River.
It's the only federally classified large hog farm in the river's watershed and is permitted to house up to 6,000 piglets and 2,503 sows.
WebReadyTM Powered by WireReady® NSI