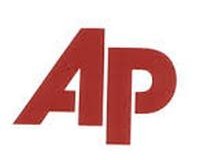 (AP) – An outreach coordinator in Arkansas Treasurer Dennis
Milligan's office has resigned after social media posts surfaced that Milligan
says were "insulting" to women and the LGBT community.
Milligan spokeswoman Stacy Peterson tells the Arkansas Democrat-Gazette that
Hunter Hatcher voluntarily resigned. He's a member of the Arkansas National
Guard and had been on unpaid military leave from Milligan's office since
December.
In his resignation email, Hatcher apologized for "my egregious remarks, as it
was not becoming of a soldier."
The newspaper reports that a Twitter account believed to be Hatcher's included
a post about President Donald Trump's inauguration and made what Peterson
described as "anti-gay remarks." A Facebook post said during the state's Women's
March that nobody was "making lunch."
Peterson says she believes Hatcher has since deleted or blocked the accounts.
The Democrat-Gazette reports it couldn't reach Hatcher for comment.
WebReadyTM Powered by WireReady® NSI