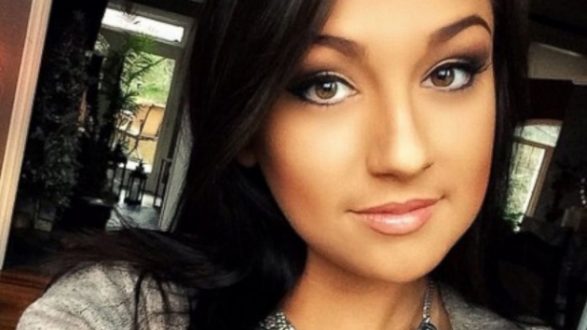 Courtesy Sherry Smith(HENDERSONVILLE, Tenn.) — A Tennessee mom is on a mission to prove her daughter's mysterious death at a lake event two years ago was not an accident.
Lauren Agee, a 21-year-old criminal science major from Hendersonville, Tennessee, was attending WakeFest, an annual grassroots wakeboarding tournament in Smithfield, Tennessee, with some friends in July 2015 when her body was discovered in Center Hill Lake.
Authorities determined she died from a fall from a cliff – Agee's blood alcohol level was more than twice the legal limit – but her mother Sherry Smith believes some of the last people to see her daughter alive are responsible for her death. She has filed a wrongful death lawsuit against them.
Frustrated by the response she was getting from authorities, Smith enlisted the help of private investigator Sheila Wysocki. She had been a stay-at-home mom until she helped crack open the case of her college roommate's murder decades ago. Now she helps other families with mysterious death cases. Wysocki started investigating Agee's case in February 2016.
"When you start looking at the autopsy and the crime scene photos, and you look at her injuries, they weren't adding up," Wysocki said.
On July 25, 2015, Agee, her friend Hannah Palmer, Palmer's boyfriend Aaron Lilly, and his friend Chris Stout, whom Agee had just met for the first time, were hanging out together at WakeFest.
That night, as off-duty police officer and WakeFest security guard Chris Yarchuk told "20/20," he met Agee at a bar. He said he saw Agee and her three friends leave the bar around 2 a.m., after a night of drinking, and he watched the four of them walk down the dock by the lake.
The foursome took a boat to their campsite, located on a treacherous outcropping across from the lake's marina. On the outcropping, there is a 35-foot drop down to the lake on one side and a 90-foot drop to the lake on the other and it can only be reached by boat.
The next afternoon, on July 26, 2015, local resident Lynn Blair and his son Dylan were fishing on the lake from their boat. When they got close to the cliffs near the outcropping, Blair said he spotted hot pink shorts. He soon realized he was looking at Agee's body floating facedown in the water.
"It was terrifying," Blair told "20/20." "We knew it was a young lady. I'm thinking, 'She has a mom and a daddy. All those people's lives are going to be different from now on.'"
Soon, a police officer arrived at Agee's parents' front door to tell them something had happened to their daughter and they needed to get to the hospital. When they arrived, another office told them Agee was dead.
"The first thing out of my mouth that I said to him was, 'Where are the people that she was with?'" Smith said. "And he said to me, 'We're questioning them.'"
Then Smith said she found an Instagram post on Stout's account that had been posted one day after her daughter's body was found. The photo shows Palmer and Lilly smiling on a boat and Smith said the caption originally said "Best weekend ever" but was later edited to say, "Wakefest 2015 went pretty good this year, met some new friends, that made it awesome."
Palmer, Stout and Lilly all told police that they were intoxicated when they walked back to the campsite. According to Palmer's statements to police, Agee and Stout were sleeping together in a hammock near the edge of the cliff, while Palmer and Lilly were sleeping in a tent. Palmer claimed that Agee was in the hammock with Stout but when they woke up, she was gone.
"I woke up and I woke him [Stout] up and I said, 'Where is Lauren?'" Palmer said during police questioning. "And he said, 'She got up a while ago, but I didn't feel her.' … And I said, 'How long?' And he said he didn't know."
Palmer said she was worried, especially since Agee's flip flops, purse and cellphone were still at the campsite. But they didn't call for help because they said Agee had talked about meeting up with someone so they thought she might have gone off on her own.
"We thought maybe someone came and got her," Stout told police during questioning. "We then went down to the boat dock…and we waited and waited and waited."
After an investigation, the DeKalb County Sheriff's Department said it found no evidence of foul play and believed that Agee accidentally slipped off the cliff. The medical examiner ruled Agee's death an accident, determining that "she fell from a cliff, landed on rocks and rolled into the lake."
The Smiths hired Wysocki and she launched her own investigation into Agee's death, locating witnesses and gathering evidence that would later be introduced in the Smiths' wrongful death lawsuit.
Looking at the autopsy photos, Wysocki said there appeared to be a strange bite mark on one of Agee's breasts, and she believes Agee's body showed signs of strangulation.
"Somebody choked her," she said. "Somebody either held her down or choked her."
But Dr. Jonathan Arden, a forensic pathologist with 20 years experience as a government medical examiner, reviewed Agee's autopsy photographs and does not agree with Wysocki's assessment that there was foul play.
"To me, the evidence is highly consistent with a fall off a cliff," he said.
And as for the mark on Agee's breast, Arden said based on his assessment, "I am not convinced that this is a bite mark at all."
As Wysocki continued her investigation, she interviewed Palmer after the police had questioned her. Palmer told Wysocki she didn't call Agee's parents or the authorities the morning Agee had disappeared because, as she told police, she thought Agee had wandered off.
"Everybody's like, 'You know, don't worry. You know, Lauren's the kind that makes friends with anyone,'" Palmer said. "So, I'm like, 'OK, I'll try to just keep calm.' I searched as much as I could without having to go to every single boat. And you know, I figured she would find us."
In the middle of her questioning Palmer, Wysocki told "20/20" that Palmer's phone rang and Lilly was on the line.
"What we were able to hear was, 'Stick to the story,'" Wysocki said.
Sherry Smith said she hired Sheila Wysocki after getting a strange phone call from Ryan Melanson, a police officer who was working for a neighboring police department during WakeFest, soon after Agee's body was found. He told her he did not believe Agee's death was an accident.
Melanson told "20/20" and in a statement as part of court filings for the Smiths' wrongful death suit that he had spent time with Stout and Lilly at the scene and said both of them were acting "nervous" and didn't seem to express sympathy for Agee's death during police questioning.
Sherry and her husband Michael Smith filed a wrongful death lawsuit against Palmer, Stout and Lilly in December 2016. During their depositions, all three invoked their Fifth Amendment right not to incriminate themselves.
On March 24, 2017, a judge ruled that there was not enough evidence for the wrongful death case against Palmer to proceed. Smith said she plans to appeal and her civil suits against Stout and Lilly are still pending. Palmer, Stout and Lilly deny they had anything to do with Lauren's death.
The DeKalb County Sheriff's Department has continued to defend its investigation, telling ABC News, "There is simply no evidence in this tragic case that will support Lauren's death being considered a homicide or foul play."
Palmer and Lilly are now engaged. Stout is currently in jail for an unrelated DUI charge.
In a statement to ABC News, Palmer said, "The profound sadness I experienced when learning of the death of my best friend, Lauren Agee, has only been approached by the painful allegations I somehow contributed to her demise. I would like to thank all those who have stood by and believed in me during this time, as I have placed my faith in God and the judicial system for a just resolution. The Court's decision in my favor on March 24 allows me once again to look to my future. A day will not go by, however, when I do not think about her and the terrible tragedy that occurred. I would like to express my deepest sympathies to Lauren's family for their loss and hope that they ultimately find the peace and closure they deserve. I will never stop praying for my beautiful friend Lauren, her family, and all who mourn her loss as I do."
Lilly and Stout did not respond to ABC News' requests for comment.
But for Smith, she said she is never going to stop fighting to find out what happened to her daughter.
"I'm never going to give up until I find the truth," she said. "My baby was worth it. I'm never going to give up, ever."
Copyright © 2017, ABC Radio. All rights reserved.