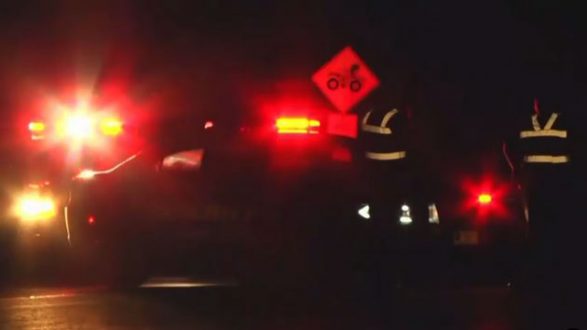 ABC News(THERESA, N.Y.) — An Army infantryman has been accused of killing a New York State Trooper and his own wife in Theresa, New York, on Sunday night, following a domestic incident.
The suspect has been identified by police as 32-year-old Staff Sergeant Justin Dean Walters, an active duty Army infantryman serving since 2007, who was stationed at Fort Drum. He completed two tours in Afghanistan.
The trooper, identified by police as Joel R. Davis, 36, had responded to a call about a domestic dispute. When he approached the residence, he was killed, according to police.
Neighbors who called 911 reported seeing Walters dressed in an orange shirt and dark shorts, firing 30 to 50 shots from "an AR-15 or an AK" and screaming at the time Davis approached the scene, according to police, who noted that they haven't yet confirmed the weapon that was used.
Walters, who is accused of killing both Davis and his own wife, Nichole Walters, 27, surrendered without incident in his driveway, police said.
Walters appeared in the Town of LeRay court Monday morning before daybreak, wearing only shorts and no shirt. He was charged with first degree murder and second degree murder and was ordered to be held without bail.
However, ABC News has confirmed he has been assigned an attorney and another court appearance is scheduled for Monday evening.
Police said the incident remains under investigation.
Davis started working as a trooper on May 29, 2013, according to police. He is survived by his wife and three children.
Gov. Cuomo called Davis's death "another sad reminder of the risks law enforcement officers face each day in order to protect our communities."
Beau Duffy, a spokesperson for the New York State Police told ABC News that Davis's colleagues were still absorbing the news of his loss.
"Safe to say, they're responding with great sadness," he said.
Copyright © 2017, ABC Radio. All rights reserved.