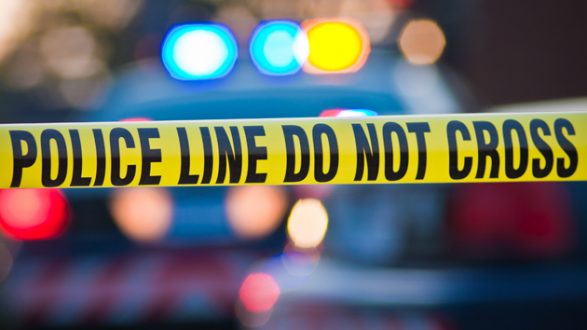 iStock/Thinkstock(MINNEAPOLIS) — Minneapolis Police Chief Janeé Harteau announced that she is resigning in the wake of the officer-involved shooting of an Australian bride-to-be.
"[L]ast Saturday's tragedy, as well as some other recent incidents, have caused me to engage in deep reflection," Harteau said in part in a statement posted on the police department's Facebook page.
She continued: "The recent incidents do not reflect the training and procedures we've developed as a Department. Despite the MPD's many accomplishments under my leadership over these years and my love for the City, I have to put the communities we serve first. I've decided I am willing to step aside to let a fresh set of leadership eyes see what more can be done for the MPD to be the very best it can be."
Justine Ruszczyk, 40, who went by her fiancé Don Damond's last name, was killed by a police officer on July 15 after she called 911 to report what she believed was a sexual assault occurring near her home.
Authorities said officers Matthew Harrity and Mohammed Noor responded to Ruszczyk's 911 call, but never found a suspect. They were startled by a loud noise and then Ruszczyk approached the driver's side of the car and Noor, who was on the passenger side, fired his gun through the open driver's side window, according to the Minnesota Department of Public Safety.
Harrity's attorney, Fred Bruno, told the Minneapolis Star Tribune that it was "certainly reasonable" for the police officers to assume they could be the target of an ambush.
Noor has not made any statements to investigators and has declined to be interviewed, according to Minnesota Department of Public Safety.
Both officers have been placed on standard paid administrative leave pending the investigation. Ruszczyk's death has been ruled a homicide.
Police have launched an internal affairs review of the officers' use of force.
Harteau faced criticism for her notable absence in the days following Ruszczyk's death, but she told reporters Thursday that she was in a remote area, "backpacking in the mountains," which made it difficult for her to return. She was scheduled to return on Aug. 1, she said.
Minneapolis Mayor Betsy Hodges said in a statement that she asked for Harteau's resignation.
"I've lost confidence in the Chief's ability to lead us further — and from the many conversations I've had with people around our city, especially this week, it is clear that she has lost the confidence of the people of Minneapolis as well," Hodges said. "In conversation with the Chief today, she and I agreed that she would step aside to make way for new leadership. I asked Chief Harteau for her resignation, she tendered it, and I have accepted it."
On Wednesday, the Minneapolis Police Department released transcripts from Ruszczyk's Saturday's 911 call, detailing what she believed was a sexual assault occurring near her home in Minneapolis' Fulton neighborhood.
"I can hear someone out the back and I — I'm not sure if she's having sex or being raped," Ruszczyk tells the 911 operator, according to the transcript released by police.
Robert Bennett, the attorney representing both Damond and family of Ruszczyk, told ABC News this week "the family wants justice in its largest sense."
"I think Justine is the last person you'd expect to be killed by police," Bennett said.
Bennett said that the idea that Justine Damond could have been thought of as a threat is "patently, utterly, ridiculous."
"If that's the excuse they want to use to shoot people, I guess they can use any excuse they want, we're all in danger," the attorney said.
The Minnesota Department of Public Safety's Bureau of Criminal Apprehension said Friday that a witness to the shooting has been identified and interviewed, though the agency did not disclose what the witness, a bicyclist, said.
Copyright © 2017, ABC Radio. All rights reserved.