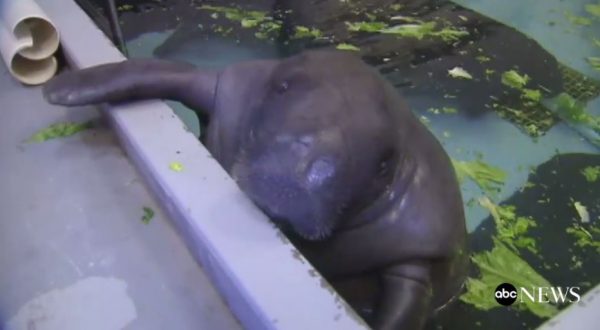 ABCNews.com(BRADENTON, Fla.) — The life of the world's oldest captive manatee came to an end at the South Florida Museum on Saturday, one day after his 69th birthday.
Born in 1948, Snooty was the center of attention on Friday and the keeper of a manatee milestone worth celebrating. According to the non-profit Save the Manatee Club, the large marine mammals usually live up to 60 years or more in captivity.
But news of the marine mammal's death one day later created a much different mood at the museum in Bradenton, Florida.
"Today we are getting an outpouring of love and support from our community and all of Snooty's fans," South Florida Museum CEO Brynne Anne Besio said at a news conference on Saturday.
According to museum officials, aquarium staff noticed on Saturday morning that an underwater hatch used to access plumbing in the manatee tank had been knocked loose and was opened.
"It appears that Snooty was able to get into the area, but was not able to extract himself from that situation," South Florida Museum COO Jeff Rodgers said.
Rodgers said that by the time staff reached the 69-year-old manatee, he was no longer alive.
Besio said that the museum is reviewing the situation and will "conduct a full investigation into the circumstances."
Copyright © 2017, ABC Radio. All rights reserved.