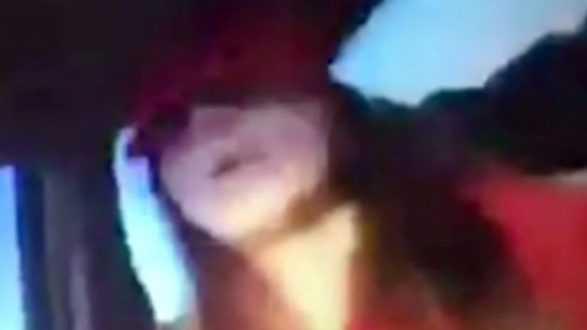 ABCNews.com(STOCKTON, Calif.) — The parents of an 18-year-old who allegedly livestreamed a car crash that killed her younger sister say their daughter is still in shock.
The driver, Obdulia Sanchez, 18, of Stockton, California, crashed on July 21 in Los Banos, California, about 80 miles southeast of San Jose, the California Highway Patrol said. The car went through a barbed wire fence and overturned in a field, ejecting Obdulia Sanchez's 14-year-old sister and another 14-year-old passenger. Her sister died and the other passenger suffered a major injury.
The highway patrol said alcohol is believed to be a factor in the crash.
ABC-owned station KFSN in Fresno reported that Obdulia Sanchez was livestreaming video on Instagram when the crash occurred. Video before the crash shows her singing and dancing along to music as she drives.
In live video following the crash, Obdulia Sanchez references the victim as her sister.
"I ——- killed my sister," Obdulia Sanchez says in the video, according to KFSN. "I know I'm going to jail for life. … I don't ——- care at all."
Her father, Nicandro Sanchez, said the teen is still in a state of shock.
"I think she don't know what's happened," said her father, Nicandro Sanchez, according to KFSN. "What I think — she knows she's done something wrong. Because she knows, and that's what I feel. She feels bad … she killed her own sister."
He said he and his wife, Gloria Sanchez, are numb and unsure of what to feel. They said they don't know if she was drinking before the incident occurred.
"It's an accident," Nicandro Sanchez said. "It happened that way. Who knows why?"
Merced County prosecutor Rob Carroll says video of the livestream will be a key piece of evidence.
"The video is very disturbing, both to us as people who do this for a living," a California Highway Patrol officer told KFSN on Monday. "It's very disturbing to us because of the callous nature of her actions, both leading up to this tragedy and in the immediate aftermath."
The highway patrol said it is still looking into whether Obdulia Sanchez ever dialed 911 to report the crash.
Obdulia Sanchez was arrested and booked at the Merced County Jail, charged with DUI alcohol/drugs causing bodily injury and gross vehicular manslaughter while intoxicated. She is being held on a $300,000 bond. It was not immediately clear if she had an attorney.
Copyright © 2017, ABC Radio. All rights reserved.