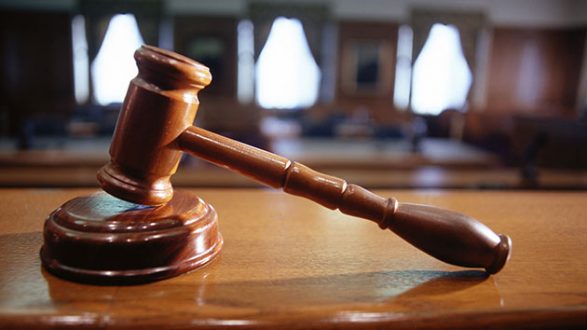 iStock/Thinkstock(BOSTON) -- Michelle Carter, who as a teenager sent texts urging her then-boyfriend to commit suicide three years ago, is set to be sentenced Thursday for involuntary manslaughter.
Conrad Roy was 18 when he died in July 2014 of carbon monoxide poisoning after locking himself in his truck.
Carter, who was Roy's girlfriend at the time of his death, went on trial this year, and the prosecution argued that Carter, then 17, was reckless and caused his death by telling Roy to get back in the car even though they say he didn't want to die.
The defense claimed that Carter had previously tried to talk Roy out of harming himself, pointing to one conversation where Roy told Carter he regretted dragging her into his plans to kill himself.
In June, Massachusetts Judge Lawrence Moniz found Carter, now 20, guilty of involuntary manslaughter, describing her behavior as "reckless." Involuntary manslaughter is defined as an unintentional killing resulting from recklessness or criminal negligence.
While announcing the verdict, Moniz said Carter instructed Roy "to get back into the truck well knowing of all of the feelings he exchanged with her, his ambiguities, his fears, his concerns."
"This court finds that instructing Mr. Roy to get back in the truck constituted wanton and reckless conduct," Moniz said.
The judge also noted that Carter admitted in texts that she took no action; she knew the location of the truck and did not notify Roy's mother or sisters.
Carter was charged as a youthful offender, which means that even though she was a minor at the time of the incident, she was charged as an adult. The maximum possible sentence is 20 years.
Copyright © 2017, ABC Radio. All rights reserved.