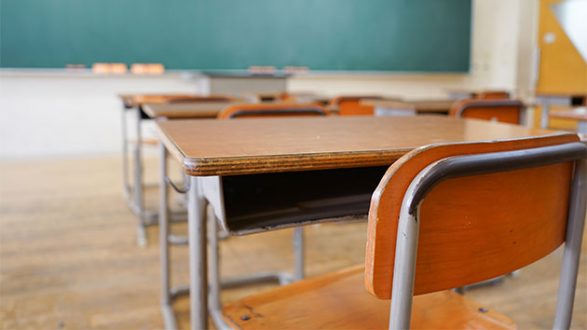 iStock/Thinkstock(MINNEAPOLIS) — The National Transportation Safety Board is sending a team to Minneapolis to investigate the explosion that caused a school building to collapse Wednesday, killing two staff members and injuring several others.
NTSB officials are expected to hold a briefing this afternoon.
The Minneapolis Fire Department said the explosion at Minnehaha Academy was caused by a gas leak and said contractors were doing construction on the gas lines at the time.
While the medical examiner's office has not released the identities of the victims, the school said the two individuals killed were staff members John Carlson and Ruth Berg.
Three people injured in the incident remain in the hospital this morning, one in critical condition and two in satisfactory conditions, according to the hospital.
Officials said it was fortunate the incident did not occur during the school year while students were in class.
One father told ABC affiliate KSTP he was in the school counselor's office with his daughter and wife at the time of the explosion. He said someone came into the office and told them there was a gas smell and everyone needed to get out.
Seconds after his daughter began to exit, there was a "huge explosion," he told KSTP. "It was a large, huge, 'boom.' One of those movie scenes where you kind of start shaking and it knocks you off your feet. It was pretty intense."
"Stuff started falling out of the ceiling. Kind of rocked my daughter and she fell back into the building," he explained. "From there, people were in panic. We heard a lot of screaming and the glass blew out in the office."
They exited the building out a back door, and that's when he said he realized the severity of the situation. He ran back inside to help others but some parts of the building were completely blocked by debris, he said.
His wife and daughter were scratched up a little bit, but were otherwise OK, he shared.
"We're blessed," he said. "This could've been a lot worse."
Copyright © 2017, ABC Radio. All rights reserved.