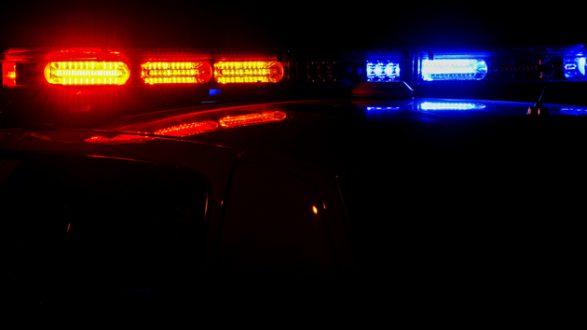 iStock/Thinkstock(NEW YORK) — A 26-year-old man is in custody in California in a "sextortion" case, after he was hunted by federal authorities for allegedly making cyber threats to girls, producing child pornography and threatening to use explosive devices at Indiana schools, allegedly telling one victim, "I will slaughter your entire class," federal prosecutors say.
The suspect, Buster Hernandez, also known as "Brian Kil," was arrested Aug. 3, officials said.
"His stated goal through social media, which we received in his words: He wanted to be the worst cyber terrorist that ever lived," Josh Minkler, U.S. attorney for Indiana's southern district, said at a news conference Monday. "The evidence showed he was well on his way to achieving that goal."
Prosecutors described the search to find the cyber suspect as "astronomical" and said about 100 search warrants were issued.
"We used traditional law enforcement techniques to try to trace 'Brian Kil' back in January of 2016," Minkler said. "We have an excellent group of cyber investigators but those techniques initially proved ineffective. The individual labeling himself as 'Brian Kil' used … a sophisticated dark-web, which allowed him to mask his IP address. He thought he could not be found, and in the cyber world, this was the modern equivalent of looking for a needle in a haystack."
Prosecutors said Monday that Hernandez, of Bakersfield, used a similar pattern: He would allegedly contact underage girls through social media and claim to have pornographic images of them, and he would allegedly threaten to release the images on social media unless they would send more images — a crime prosecutors called "sextortion."
A federal complaint against Hernandez lists three victims without naming them; however, prosecutors claim he victimized individuals in 10 federal districts.
According to court documents, "Victim 1" was a girl in Plainfield, Indiana.
"The threats came from a person known only at the time as 'Brian Kil' who used Facebook to communicate with Victim 1 to extort sexually explicit pictures from her," the U.S. Attorney's Office said in a press release. The pattern continued for about 16 months, with the victim "sending sexually explicit images of herself under threat by 'Brian Kil.'"
When she refused to provide more images, Hernandez allegedly threatened to kill her and her classmates at Plainfield High School, prosecutors said.
According to documents, the suspect posted, "I want to leave a trail of death and fire" at Plainfield High School. He allegedly said he had three homemade pipe bombs, two handguns and a rifle.
He allegedly posted that he wanted to target "Victim 1" "personally."
"I know her exact schedule," he allegedly said, according to documents. "I will slaughter EVERY SINGLE Peron [sic] who happens to have class with her."
"I'm coming for you [Victim 1]. You're f—— dead," he allegedly said, according to documents. "I will slaughter your entire class and save you for last. I will lean over you as you scream and cry and beg for mercy."
He also allegedly threatened another school in Danville, Indiana, and allegedly threatened law enforcement, posting, "I will add a dozen dead police to my tally," according to documents.
These threats caused Plainfield and Danville High Schools to close for a day, prosecutors said.
He also allegedly threatened a local mall, which closed for a day as well, prosecutors said.
Hernandez has been charged with threats to use an explosive device, threats to injure and sexual exploitation of a child, prosecutors said.
Hernandez made an initial appearance in court in California on Aug. 4. He is being held without bond and he is expected to be transported to Indianapolis to face charges from the criminal complaint, prosecutors said.
Hernandez's most recent attorney in Bakersfield declined to comment. He is expected to be assigned a federal public defender in Indiana.
If convicted on all counts, Hernandez faces a minimum sentence of 15 years and a maximum of 30 years in prison, the U.S. Attorney's Office said.
Copyright © 2017, ABC Radio. All rights reserved.