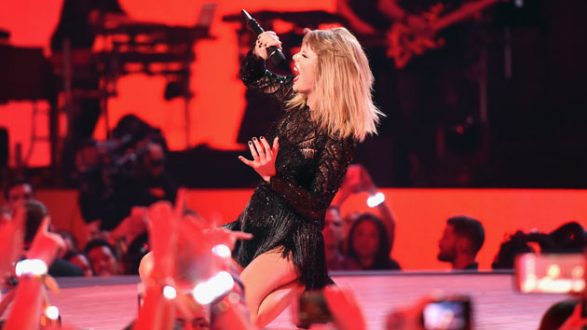 Kevin Winter / Staff/Getty Images(DENVER) -- An eight-member jury has now been seated in Denver for the civil suits between Taylor Swift and a former radio deejay, stemming from a 2013 incident in which the pop singer alleges she was groped by the on-air personality.
Opening arguments are set to begin Tuesday.
Jury selection began Monday. One potential juror was sent home after he said he couldn't be open-minded because he had a friend who went through a sexual assault incident when he was in high school. Another admitted to seeing a photo of the alleged incident and believed it showed inappropriate touching.
Swift and her mother have been present in the courtroom for the proceedings, for which potential jurors completed a survey that asked whether they'd gone through similar experiences and gauged if they were fans of the pop singer. Swift is also expected to testify during the trial.
The trial stems from a June 2013 incident, where former 98.5 KYGO-FM deejay David Mueller met and posed for a photo with Swift backstage at one of her Denver shows.
Mueller sued Swift first in 2015, claiming that the singer had falsely accused him of grabbing her backside during the event, and that her allegation caused him to lose his job. He was also in court on Monday and is expected to testify, as well.
Swift claimed in a countersuit obtained by ABC News that Mueller "took his hand and put it up my dress" during the publicity event, and it "was not an accident." Mueller denied "unequivocally" that he intentionally groped the singer, according to the documents.
According to his suit, Mueller is accusing Swift of "intentional interference with contractual obligations" and "interference with prospective business relations" that led to lost wages.
Mueller also sued Swift for two counts of slander, but a judge threw out those claims because the statute of limitations had passed.
Swift's counterclaim asserts one count of assault and one count of battery, according to the documents.
While Mueller said in depositions that his damages amount to some $3 million, Swift wants compensatory, actual and punitive damages in an amount to be proven at trial, but also a verdict that holds Mueller responsible for the alleged assault.
Swift says she will donate any money she receives to charities.
Copyright © 2017, ABC Radio. All rights reserved.