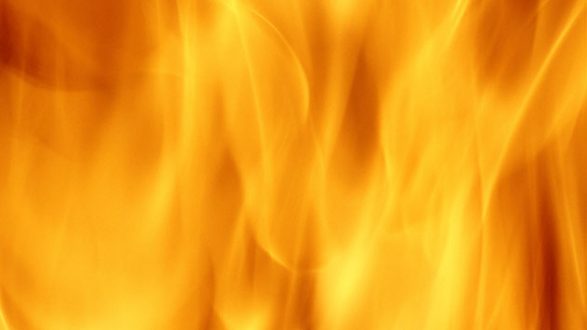 Photodisc/Thinkstock(RENO, Nev.) — The main route between Reno, Nevada, and Burning Man is closed due a fast-growing wildfire that has burned more than 30,000 acres of land, emergency officials said Thursday. Officials now worry the fire could encroach on the festival itself.
The wildfire, dubbed the Tohakum 2 Fire, had grown to 30,000 acres by Thursday morning, up from about 7,000 the previous day, shutting down both directions of Highway 447 between the communities of Nixon and Empire in Nevada, according to the Bureau of Land Management (BLM).
The Sierra Front Interagency Dispatch Center on Wednesday said the road would be closed until further notice.
Burning Man, a nine-day arts and music festival held in Nevada's Black Rock Desert, attracts tens of thousands of people annually, according to its website. But authorities said the event is a safety concern this year due to the fire, which has already caused damage to high-voltage electrical transmission lines in the area.
The location where Burning Man is held in the Black Rock Desert is managed by the BLM. The festival began on Aug. 27 and stretches until Sept. 4.
Hwy 447 Closed for Several Hours Due to Fire in the Area https://t.co/lLIGaQ8J23 pic.twitter.com/BiEqYub6ph

— Burning Man (@burningman) August 31, 2017

"Burning Man is a major safety concern on Nevada State Route 447," the BLM said Thursday, adding, "There is potential for the fire to progress toward the Burning Man event area. Structures are threatened, with the potential for the community of Empire to be threatened in the future."
Sparked by lightning, the fire began on Tuesday near Tohakum Peak — about 70 miles northeast of Reno — and has been intensified by strong winds and dry air conditions, according to the BLM.
The fire is not expected to be contained until Sept. 6, officials said.
Copyright © 2017, ABC Radio. All rights reserved.