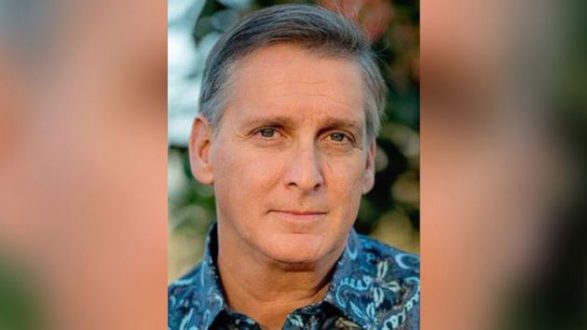 Santa Barbara County Sheriff's Office /Twitter(SANTA BARBARA, Calif.) — A woman who was allegedly kidnapped by her former boyfriend in California last week was found safe in Nevada Monday night, while the suspected kidnapper — who authorities say is dangerous and may be armed — remains on the run.
Virginia Paris, who authorities say was kidnapped by her ex several days ago, made two calls to a family member shortly before 9 p.m. local time Monday, saying she was coming home and that she was near Henderson, Nevada, the Santa Barbara County Sheriff's Office said.
At about 11 p.m. local time Monday, the suspect, 52-year-old Joseph Hetzel, allegedly dropped Paris off at the Railroad Pass Hotel & Casino in Henderson, and then drove away, the sheriff's office said.
Paris, 55, was taken to a hospital where she was treated and released. She has since been reunited with her family, according to the sheriff's office.
Paris allegedly told authorities that Hetzel, who remains missing, may be headed to Utah, officials said.
Paris was allegedly kidnapped by Hetzel shortly after she left work Friday in Solvang, California, the sheriff's office said.
The two were seen Saturday at a Starbucks in Goodyear, Arizona, where Paris apparently told a customer that she needed help, officials said. Hetzel allegedly grabbed her, dragged her out of the store, kicked her into her car and drove away.
The two checked out of a motel in Valle, Arizona, Monday morning, the sheriff's office said.
Paris' car was found early this morning abandoned in Mesquite, Nevada, the sheriff's office said.
A warrant is out for Hetzel's arrest and the sheriff's office asks that anyone who sees him call 911.
Copyright © 2017, ABC Radio. All rights reserved.