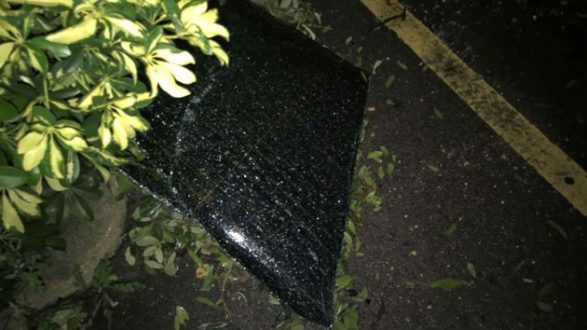 Andrea Lyon/WFTS(WINTER HAVEN, Fla.) — Parked cars in Winter Haven, Florida, were pummeled by the extreme wind tunnel created by Irma.
A row of at least three cars were no match for the historic storm whose wrath in the Sunshine State has wrought a rising death toll, left millions without power and forced thousands of residents to evacuate their homes.
Reporter Andrea Lyon from ABC affiliate WFTS in Tampa snapped one of the windowless vehicles damaged by Irma.
The charcoal-colored sedan had its rear window popped out during the sheer force of the storm. The tinted window was on the ground a few feet away shattered, but still intact.
Somehow the storm spared the owner's wardrobe of shirts, which were still hanging on a bar along the car's ceiling despite the extreme conditions.
Copyright © 2017, ABC Radio. All rights reserved.