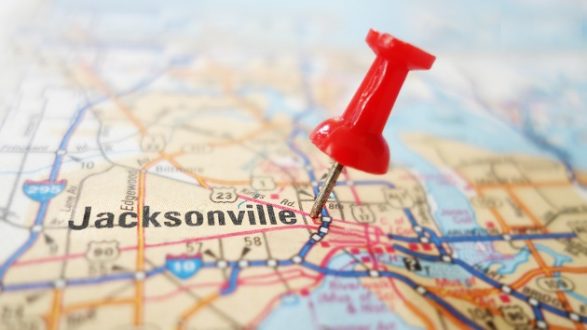 iStock/Thinkstock(JACKSONVILLE, Fla.) — Employees at the Naval Hospital in Jacksonville, Florida, allegedly posted a video and photos of newborns to Snapchat, including a photo showing a worker smiling while flipping the middle finger at a newborn with the caption "how I currently feel about these mini Satans."
The Naval Hospital in Jacksonville has since removed employees from their jobs.
In addition to the photo, a video shows another employee wearing medical scrubs holding a newborn infant by the armpits while rocking the baby to rap music playing in the background.
"We are aware of a video / photo posted online," the hospital posted on its Facebook page late Monday night after the imagery had gone viral. "It's outrageous, unacceptable, incredibly unprofessional, and cannot be tolerated."
"We have identified the staff members involved," the statement continued. "They have been removed from patient care and they will be handled by the legal system and military justice. We're in the process of notifying the patient's parents."
Copyright © 2017, ABC Radio. All rights reserved.