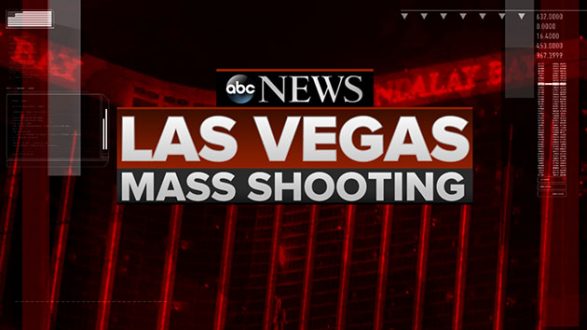 ABC News(LAS VEGAS) — Multiple loaded high-capacity magazines were found in the suspected Las Vegas shooter's hotel room, according to multiple law enforcement sources.
Police found the guns and ammunition in the room being used by suspected shooter Stephen Paddock at Mandalay Bay Hotel and Casino. Among the guns were high-powered rifles considered capable of penetrating police armor. There were also some handguns in the room. According to Clark County Sheriff Joe Lombardo, 16 guns were found inside the suspect's hotel room.
The additional ammunition indicates that the shooting, which left 59 people dead and injured 515, could have been worse, had police not intervened when they did. Police believe that Paddock took his own life.
A modified bump stock rifle was also found, which allows a gun to simulate rapid automatic gunfire. Law enforcement officials are still in the process of examining firearms to determine if they were capable of firing automatically.
One official said Paddock had a camera mounted in the room, apparently to record himself.
In a separate location searched by authorities, tannerite, an explosive used in target practice, was found, sources said.
Earlier, Clark County Sheriff Joseph Lombardo said there were at least 10 rifles in the room but noted that the investigation was still underway.
The Bureau of Alcohol, Tobacco, Firearms and Explosives released a statement announcing that it is "currently conducting an urgent trace on firearms recovered from the scene in Las Vegas."
The shooting is the deadliest in modern U.S. history.
A gun shop owner in Mesquite, Nevada, confirmed to ABC News that he sold guns to Paddock, but he did not specify how many and whether they were the ones used in the shooting.
"We mourn for this tragedy and our thoughts and prayers are with the families of the lost and injured," said Christopher M. Sullivan, the general manager of Guns & Guitars, Inc.
"Mr. Paddock was a customer and purchased firearms from our store; however, all necessary background checks and procedures were followed, as required by local, state, and federal law. He never gave any indication or reason to believe he was unstable or unfit at any time. We are currently cooperating with the ongoing investigation by local and federal law enforcement in any way we can," Sullivan said.
Guns & Guitars, Inc., sells semi-automatic weapons but not fully automatic weapons.
John Cohen, a former Department of Homeland Security undersecretary who previously worked as a police officer, said that recordings of the shooting suggest that the shooter used an automatic weapon.
"Listening to the video, it sounds like the weapons were fully automatic," said Cohen, who is now an ABC News consultant.
He said that when a gun is automatic, that means "you pull the trigger once and rounds are fired in rapid succession."
"[The bullets] were coming out very quick, and you heard a large number of shots very quickly. That would be very difficult to do with anything other than an automatic weapon," Cohen said.
"It's not legal to purchase a fully automatic weapon, but it's not that difficult to convert legal semiautomatic weapons so that they are fully automatic," he said.
Copyright © 2017, ABC Radio. All rights reserved.