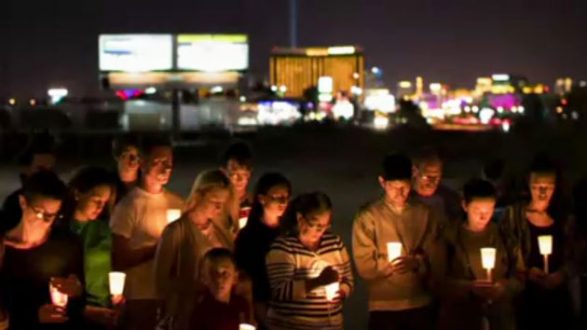 ABC News(LAS VEGAS) — A service will be held Thursday evening for Charleston Hartfield, an off-duty Las Vegas police officer and Nevada Army National Guard Sgt. 1st Class, who was killed Sunday night when a gunman opened fire on a county music festival.
Hartfield, who leaves behind a son and daughter, was attending Route 91 Harvest festival in Las Vegas when he and 57 others were gunned down in what is now the deadliest shooting in modern U.S. history.
"I figured he was probably busy helping others," friend Troy Rhett told the Las Vegas Review-Journal. "I don't know a better man than Charles. They say it's always the good ones we lose early. There's no truer statement than that with Charles."
Hartfield, who also was a youth football coach, wrote a book published in July called "Memoirs Of A Public Servant." His bio said he had 16 years of military service and was in law enforcement for 11 years.
"Charleston Hartfield lived to serve the public and protect his family," Brig. Gen. William Burks, the adjutant general of the Nevada National Guard, said in a statement. "He is the epitome of a citizen-soldier."
Brig. Gen. Zachary Doser, commander, Nevada Army National Guard, said in the statement, "Sgt. 1st Class Hartfield epitomizes everything good about America and those who wear the uniform representative of the most powerful Army in the world."
The Las Vegas Review-Journal said the body of Hartfield, 34, was escorted by officers from several agencies Tuesday evening to the Palm Downtown Mortuary and Cemetery, where he will be laid to rest, police said. During the escort, some other local officers stood on the sidewalk, a few wiping away tears and then raising their hands in a salute, the newspaper reported.
A service for Hartfield is set for 6 p.m. PT Thursday at Police Memorial Park in Las Vegas, the newspaper said.
Copyright © 2017, ABC Radio. All rights reserved.