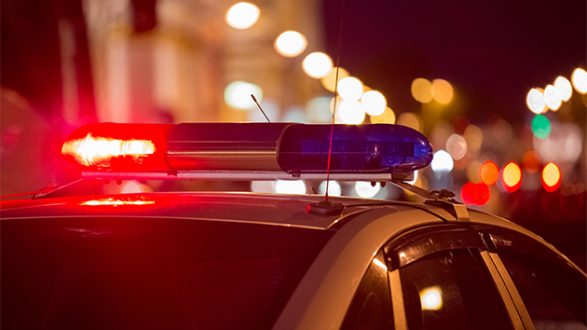 iStock/Thinkstock(ATLANTA) — An Atlanta rap concert became a melee on Sunday night after police said a fan in the crowd allegedly drew a pistol, killing two people and wounding two others before running away.
The suspect, police said, was spotted by unarmed security and is "still armed."
It's unclear how a gun managed to get through The Masquerade Club located in downtown Atlanta.
When reached by ABC News, Greg Green, The Masquerade's talent buyer and vice president, batted away questions about how a concertgoer was able to elude security staff and fire a weapon at four people.
"I don't have anything to say other than it's an ongoing police investigation," he said. "Thank you for the call."
Stage hop leads to homicide
The mayhem erupted after two crowd members became "rowdy" and "climbed up onto the stage during the break before the main act appeared," according to a statement from the Atlanta Police Department.
The headliner Sunday night, according to the billing, was Los Angeles-based rapper Cousin Stizz.
He was part of an ensemble of acts that included Levi Carter, Big Leano and Givon.
ABC News' attempts to reach all four artists were unsuccessful.
Police said a fellow concertgoer "took issue" with the fans who hopped on stage.
That patron "drew a pistol and shot two victims as well as toward the ground, most likely striking the additional victims" in the foot and ankle, police said in the statement.
Police said a 911 call came in around 9:30 p.m.
Once officers were inside The Masquerade, they discovered one victim lying lifeless on the ground with a gunshot wound to the chest, according to the police statement.
Three other victims were shuttled to Grady Memorial Hospital. One died at the hospital, police said.
Two victims with gunshots to the ankle and foot are expected to survive, police said.
Cousin Stizz offered his prayers for the slain and injured in an Instagram post, saying he was "at a loss of words for the senseless violence."

The Masquerade's Heaven, Purgatory and Hell
The Masquerade features three different rooms with themed stages: Heaven, Purgatory and Hell. The club is located in an abandoned mall called Underground Atlanta.
The venue canceled Moore's scheduled concert with Arizona folk punk band AJJ, formerly known as Alexander Jackson Jihad, in the Heaven room.
Also canceled was a show in the venue's Purgatory space featuring the band The Freights.
Refunds to both shows were being offered, according to a rep for the venue.

Unanswered security questions
Wayne Manning, who has over two decades of security experience, runs the Atlanta-based security firm Manning and Associates.
When it comes to guns, Manning is adamant that no concertgoer should carry a weapon to a show.
"No one should be armed with exception of the hired licensed security personnel," Manning said.
Without knowing the details of Sunday's shooting, he said owners of these facilities should look into the backgrounds of their security personnel and evaluate the crowd size versus capacity of the venue.
'Scared' to enjoy music at The Masquerade
George Bowman IV, 21, told ABC News he's enjoyed more than 15 shows at The Masquerade over the years and at its former location in the Old Fourth Ward section of Atlanta.
Each show that he attended involved someone at the door scanning a ticket. Bag searches were infrequent.
"They don't allow bags in at all now," he said.
Sunday's deadly concert has Bowman rethinking whether he should go back to see a concert there.
"I'm definitely scared to go there now," he said. "I don't think I could say I'd feel safe there if security isn't taking the proper measures to make sure people aren't bringing in weapons."
He added, "I've had too many good memories with The Masquerade for it to become an unsafe place."
For Bowman, he'd prefer that security personnel take their time checking fans than having to worry about ducking for cover.
"Whether it be metal detectors, wands, or pat downs, something is better than nothing," he said.
Copyright © 2017, ABC Radio. All rights reserved.