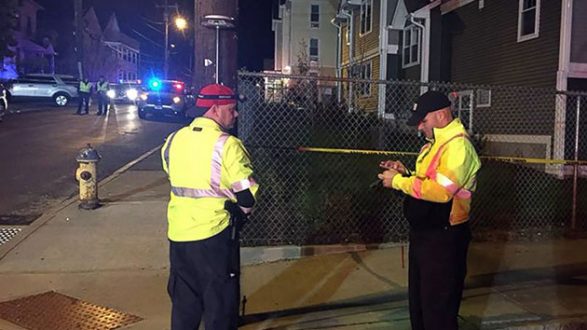 Connecticut State Police(WATERBURY, Conn.) — A driver fleeing from authorities hit and killed a toddler in Connecticut on Tuesday afternoon, police said.
The incident occurred in Waterbury, where local police officers in an unmarked vehicle attempted to stop a suspect of a criminal investigation on Tuesday around 3:45 p.m. ET. The suspect, identified as 18-year-old Zekhi Eric Lee of Waterbury, failed to pull over his Acura, and fled from officers, according to Connecticut State Police.
Lee collided with a Toyota Corolla at an intersection and veered off the road onto the sidewalk, striking four pedestrians and knocking down a light pole, state police said.
After crashing his vehicle, Lee fled on foot but was apprehended by Waterbury police officers a short time later and taken into custody, according to state police.
Five people were transported to local hospitals for injuries related to the incident, including a 19-month-old girl. A 3-year-old boy was taken to the hospital, where he was pronounced dead, according to state police.
Connecticut State Police detectives are investigating the fatal crash.
Police said anyone with information about the incident should contact Western District Major Crime Detective Ed Vayan at 203-267-2200 or text TIP711 with any information to 274637. All calls and texts will be kept confidential, authorities said.
Copyright © 2017, ABC Radio. All rights reserved.