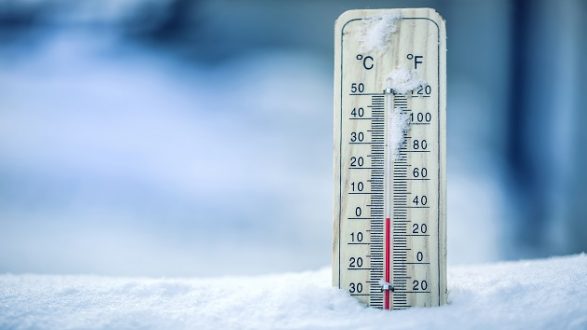 iStock/Thinkstock(NEW YORK) — It's a warmer day ahead for the Northeast with Monday's lake effect snow long gone. Highs will be in the 50's for many areas.
Our attention turns to the West where serious of storms will bring a threat of flooding to Washington state.
There are flood watches for Seattle and most of western Washington state through Thursday.
Tuesday morning, the next storm system is already moving in, bringing very warm air with rain reaching even the mountains.
By Wednesday, more rain with mild temps will continue for the Pacific Northwest, this could result in flooding.
On Thursday, the cold front finally reaches the coast and will bring additional rain, possibly heavy at times. Flooding could be possible all the way to the mountains.
Over the next 48 to 56 hours, some areas could see more than a half-a-foot of rain.
More cold air for the Midwest and the Northeast
After one warm day for the Midwest and the Great Lakes, a new shot of cold air is moving in Tuesday. Single digits and teens are possible for the Great Lakes and the northern Plains.
This new cold blast moves east Wednesday afternoon and the coldest wind chills will be Thursday morning, teens and 20s for most of the Northeast, even the mid-South will feel like its below freezing.
Holiday travel forecast
For the busiest travel day of the year, Wednesday, most of the country does not look too bad, but we do have a few trouble spots.
The worst weather will be in the Pacific Northwest on I-5 and I-90 with flooding possible from Seattle to Portland and east to Spokane.
In the Northeast, not looking for anything major, but a few lake effect snow bands could cause slippery roads in western NY and PA on I-90.
Rain and a few thunderstorms are possible for central Florida on I-95 and I-75.
Copyright © 2017, ABC Radio. All rights reserved.