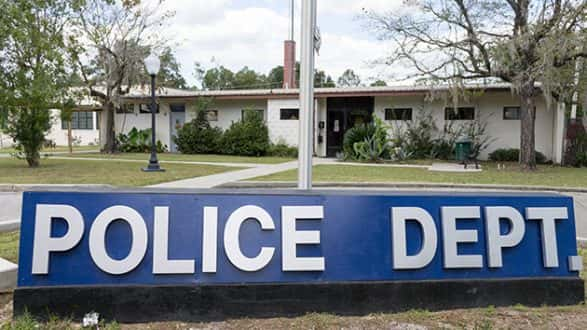 iStock/Thinkstock(BUFFALO, NY) — The hearing for a 15-year-old boy who's considered a person of interest in connection to the death of his grandmother has been postponed until Wednesday.
Logan Mott – who was found Friday in Buffalo, New York – is set to appear for an extradition hearing in Erie County Family Court in upstate New York.
Neptune Beach, Florida police found a body in a shallow grave Friday afternoon in the backyard of a home belonging to Logan Mott's father. Mott also lives at the home.
The Jacksonville County Sheriff's Office said today the body has been positively identified as Mott's grandmother, Kristina French, 53.
"He adamantly denies any involvement in his grandmother's death and he's very upset about it," Dominic Saraceno, a lawyer hired by Mott's family, told ABC News.
Saraceno said he spoke to Mott at the Erie County Youth Services Center, the detention center where he is being held on a grand theft auto warrant.
"My understanding is he has no history of crime, he's a ninth-grade student, he's a good student, he's well-liked by his classmates. And the only type of medication that he is on is for juvenile diabetes," the lawyer said.
U.S. Customs and Border Protection (CBP) officials encountered Mott driving Friday evening at the Peace Bridge near the center of downtown Buffalo after he made a wrong turn onto the bridge.
The officers took him into custody "without incident" after a primary inspection revealed he was the subject of a warrant for grand theft auto in Florida, according to CBP public affairs liaison Aaron Bowker.
Copyright © 2017, ABC Radio. All rights reserved.