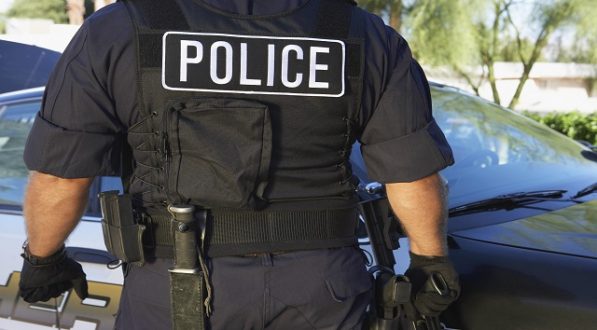 iStock/Thinkstock(ATLANTA) — Georgia authorities said Wednesday they have identified a suspect in the murder of a 22-year-old postal worker who was shot in the head while on duty earlier this week.
Police said they are searching for Quantez D'Ante Tyre, 22, as a suspect in the murder of his estranged girlfriend, Tyrika Terrell. She was shot and killed on Monday evening near a post office in Decatur, Georgia — located about 20 minutes northeast of Atlanta — as she was finishing her shift, police said.
Tyre, who is the father of Terrell's 6-month-old daughter, also pleaded guilty to beating a previous girlfriend a year ago, according to court records obtained by The Atlanta Journal-Constitution.
Police said he is considered "armed and extremely dangerous" and urged anyone with information on his whereabouts to contact authorities.
The U.S. Postal Service said it would review its security policies in the wake of the shooting, which witnesses said occurred near the back docking area of the Decatur city post office.
Terrell had just started working at the location as a city carrier assistant a few weeks ago, according to witnesses and co-workers.
Witnesses told ABC affiliate WSB-TV that a gate to the office's parking area should have been secured. They say it was wide open when the suspect walked up and opened fire on Terrell, WSB-TV reported.
It's hard to understand," Michael Grogan, who witnessed the shooting, told WSB-TV. "He turned around and came back. Then two shots went off, then two more.
"It's terrible, it's very terrible," he added.
Grogan said he doesn't know the shooter, but he saw the man "looking out the window" of a nearby laundromat before he opened fire on the woman.
A GoFundMe campaign set up by Terrell's family had raised about $5,000 — short of its $8,000 goal — as of early Thursday morning.
"[Terrell] had just returned from her route and was wrapping up her shift when her former boyfriend approached her and shot her," Eugenia Terrell-Grant, who identified herself as the victim's mother, wrote on the campaign page. "Now as a grandmother, I am forced to have to raise my granddaughter on my own. I will be forced to explain why mommy isn't coming home.
"Adding to the pain, is the fact that as a family we were not financially prepared to plan a funeral," she added.
Copyright © 2017, ABC Radio. All rights reserved.