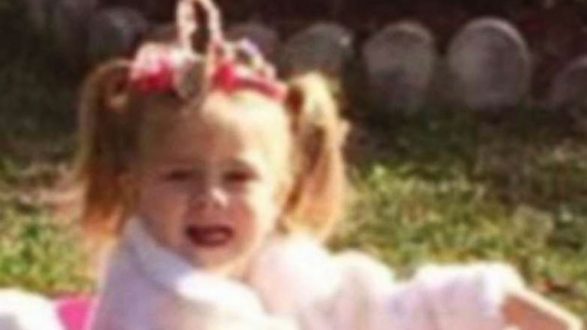 Credit: FBI(ONSLOW COUNTY, N.C.) — Earl Kimrey, the man charged with withholding information from North Carolina investigators who were searching for 3-year-old Mariah Woods, appeared before a North Carolina judge on Monday. Mariah was found dead over the weekend in a creek after an extensive search that included FBI officials.
Kimrey, the 32-year-old live-in boyfriend of Mariah's mother, Kristy Woods, answered all of the judge's questions and was held in the Onslow County Detention Center on $1 million bail. His next court appearance is Dec. 18.
He was arrested two days after Kristy Woods made an emotional plea for the safe return of her missing daughter.
"Please, bring her back … she's my baby, she's my everything," she said in a press conference. "[I] just to be able to touch her and hold her and not let her go again. I'd give anything."
Kimrey is accused of "removing Mariah Woods' body from the scene of her death" and withholding information on Mariah's death, law enforcement said.
The prosecutor has charged him with concealing of death, obstruction of justice, second-degree burglary, felon larceny and possession of stolen property.
ABC News' attempts to reach Kimrey's attorney were unsuccessful.
Mariah was reported missing on Nov. 27, authorities said.
Officials said a dive team member found the little girl's body around 5:30 p.m. on Saturday in waters in a remote part of Pender County.
Copyright © 2017, ABC Radio. All rights reserved.