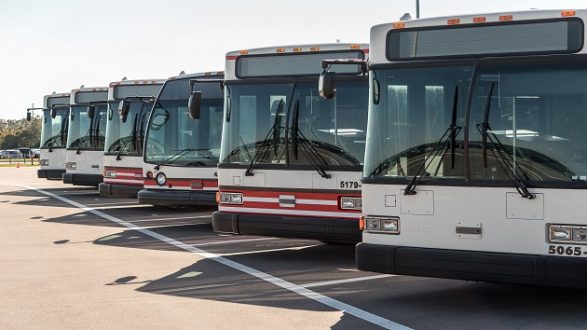 iStock/Thinkstock(WASHINGTON) — To get on a plane, passengers have to go through TSA checks, but rail and bus stations have little security presence, leaving travelers more vulnerable.
To address the issue without creating long lines and elaborate checkpoints, The Department of Homeland Security is trying to employ technology.
Inside a secure lab outside Washington D.C., DHS and researchers at Johns Hopkins University are developing a centimeter wave sensor system.
The system would work inside panels incorporated in to the walls of subway and bus stations. Using radio waves from WiFi, the system would look specifically for particular items like metal or liquid objects.
The sensor system is "taking advantage of signals that are very low to give us indicators of what you have in your bag, what you may be carrying under jacket," Don Roberts, the science and technology program manager at the Department of Homeland Security, told ABC News.
DHS is also working on what could be a massive leap forward in how videos cameras are used across surface transportation, developing something called FOVEA, or Forensic Video Exploitation and Analysis. This computer program would monitor video feeds that mass transportation systems already have in place to determine if a bag has been left unattended in a station or someone poses a threat. Operators would be able to rewind tape, highlight persons of interest and search other cameras to locate possible perpetrators.
These systems are still in development by DHS, but could be implemented across the country in the next three to five years, according to DHS.
"We look at this technology as a force multiplier, we look at this as being eyes that can't necessarily be in every place," Roberts said.
Copyright © 2017, ABC Radio. All rights reserved.