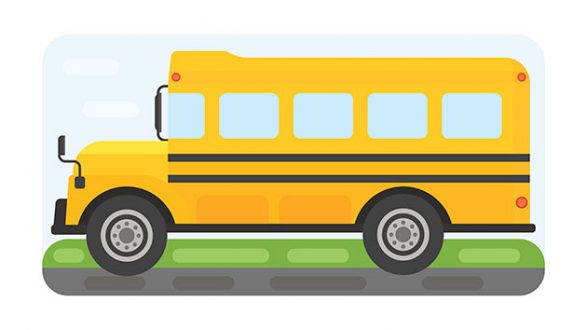 iStock/Thinkstock(NEW YORK) — Why couldn't a student and driver escape a bus that erupted into flames Tuesday? Federal investigators are heading to Iowa to try to answer that very question.
The incident occurred Tuesday morning in the farm town of Oakland as the bus backed out of a driveway and landed in a ditch where it caught fire, Pottawattamie County officials said. Authorities identified the 74-year-old driver as Donald Hendricks and the student as Megan Klindt, 16. They failed to escape the vehicle and died inside, according to officials.
"[The bus] was backing out of the driveway, and ended up in the opposite side ditch and a fire ensued; and the driver and one student was unable to get off the bus," Pottawattamie County Sheriff's Office Lt. Rob Ambrose told reporters at the scene.
The crash occurred just outside Klindt's home after she had been picked up by the driver, Ambrose told ABC News. They were the only people on board.
"This is an absolute mystery," said Debbie Hersman, president and chief executive officer of the National Safety Council and former chairman of the National Transportation Safety Board. "School buses are designed with safety in mind and the fact that two adult people could not get off the bus in time to save their own lives is a big concern."
Official government statistics indicate 379 school bus fires occur on average each year, but deaths from the fires are rare, just about one per year.
The Riverside Community School District issued a statement, saying, "Our hearts go out to their families and loved ones."
It added, "School is in session and a crisis team from the Green Hills Area Education Agency along with area schools counselors and many community volunteers have been deployed to all our buildings to assist students and staff."
Copyright © 2017, ABC Radio. All rights reserved.