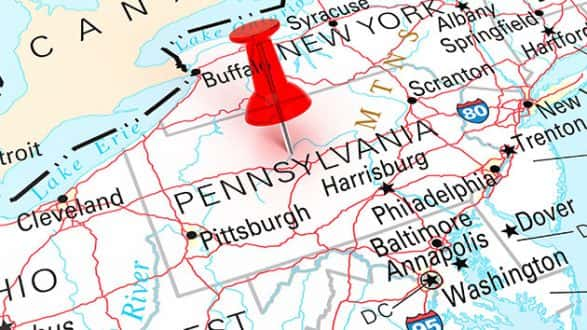 iStock/Thinkstock(MELCROFT, Penn.) — At least five people were killed early Sunday morning in a shooting outside a self-serve car wash in a rural western Pennsylvania town, according to the Pennsylvania State Police.
The shooting in Melcroft in Fayette County, about 55 miles southeast of Pittsburgh, occurred around 2:40 a.m., state police said.
Four people were found dead at the scene and another died after being taken to a hospital, according to state police officials. One other person was being treated at a hospital for gunshot wounds, a state police trooper told reporters at the scene.
"The victims have not been identified, and we have no idea what's really taken place here this morning," the trooper said.
Three of the victims fatally shot were men, while two others were women, ABC News affiliate station WTAE-TV in Pittsburgh reported.
The shooting occurred at Ed's Car Wash in the 1300 block of Indian Creek Valley Road.
The circumstances of the shooting are under investigation, and authorities did not immediately release information about a suspect or a motive for the incident.
This is a breaking story. Please check back for updates.
Copyright © 2018, ABC Radio. All rights reserved.