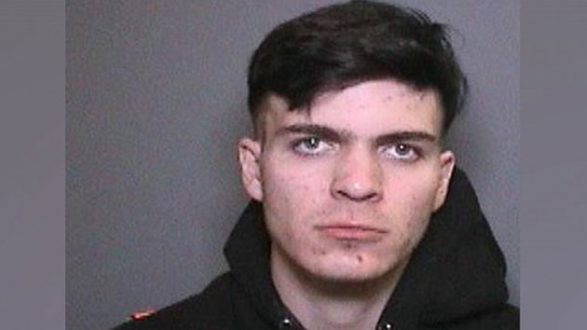 Orange County Sheriff's Department/Twitter(LAKE FOREST, Calif.) — A Southern California district attorney is set to announce a "legal update" in the case of University of Pennsylvania student Blaze Bernstein, who was stabbed to death last month, allegedly by a former high school classmate.
Orange County District Attorney Tony Rackauckas is holding a news conference later Friday to announce the update as well as new draft legislation regarding special circumstances murder.
Bernstein, 19, was at home in Southern California for winter break when he went missing on Jan. 2. After an extensive search, his body was found on Jan. 9 in the brush surrounding Borrego Park in Foothill Ranch, the Orange County Sheriff's Department said.
Samuel Woodward — Bernstein's former classmate at the Orange County School of the Arts — was arrested on Jan. 12 and has been charged with murder.
Woodward, 20, allegedly picked up Bernstein from his home the night he went missing, the Orange County District Attorney's Office said.
Woodward — who is 50 pounds heavier than Bernstein — is accused of stabbing him to death and burying his body in the dirt in the perimeter of the park, the district attorney's office said.
Woodward is set to be arraigned Friday afternoon.
Rackauckas said last month that prosecutors had not ruled out hate crime charges in the killing of Bernstein, who was gay and Jewish.
The Bernsteins said in a statement last month, "Our son was a beautiful, gentle soul who we loved more than anything. We were proud of everything he did and who he was. He had nothing to hide. We are in solidarity with our son and the LGBTQ community. There is still much discovery to be done, and if it is determined that this was a hate crime, we will cry not only for our son, but for LGBTQ people everywhere that live in fear or who have been victims of hate crime."
Copyright © 2018, ABC Radio. All rights reserved.