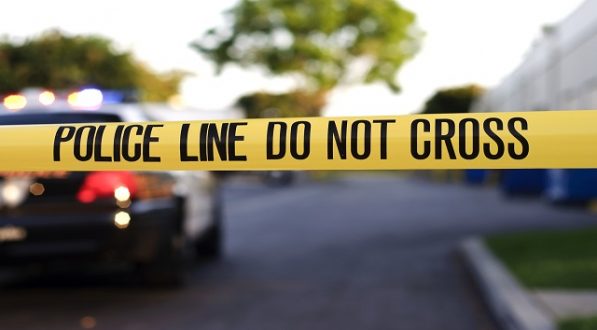 iStock/Thinkstock(LOS ANGELES) — Evidence supports that a shooting inside a Los Angeles middle school classroom Thursday was caused by a gun accidentally discharging in a 12-year-old girl's backpack, Los Angeles police told ABC News.
A 15-year-old boy was shot in the head and a 15-year-old girl was shot in the wrist.
One bullet was fired and investigators believe the bullet traveled through the wrist of one student and then struck the head of the other student.
Three others suffered minor injuries in the incident at Salvador B. Castro Middle School.
The handgun was not registered, police told ABC News, and detectives are still trying to determine how the girl obtained the weapon.
The 12-year-old suspect, who has not been named, was arrested and booked for negligent discharge of a firearm. She has retained an attorney and is not answering questions.
The shooting was reported at 8:53 a.m. local time and occurred in an elective class with mixed grades, officials said. The school was placed on lockdown, which later was lifted.
Diego Salinas said when his sister texted him from the middle school, he immediately rushed over.
"I went crazy, I couldn't handle it," he told ABC News Thursday. "I'm actually shaking … I'm really afraid."
"I'm nervous, I'm anxious, I want to cry," Salinas added.
One parent told ABC Los Angeles station KABC-TV that the shooting took place next to her son's classroom.
"He was in tears, but I'm so thankful he picked up the phone," she said of her call to him.
"Our thoughts and prayers are with those who were hurt in today's shooting incident at Sal Castro Middle School and with all the students, families and employees on the campus," Vivian Ekchian, interim superintendent of the Los Angeles Unified School District, said in a statement Thursday.
"The Los Angeles Police Department, Los Angeles Fire Department, Los Angeles School Police and District leadership immediately responded, and we followed protocols to ensure the safety and well-being of the Castro Middle School community," she added. "The school has been declared safe, and we are communicating with parents of students at Castro Middle School, as well as neighboring campuses. We are also providing appropriate supports to those who may be impacted by the incident."
Copyright © 2018, ABC Radio. All rights reserved.