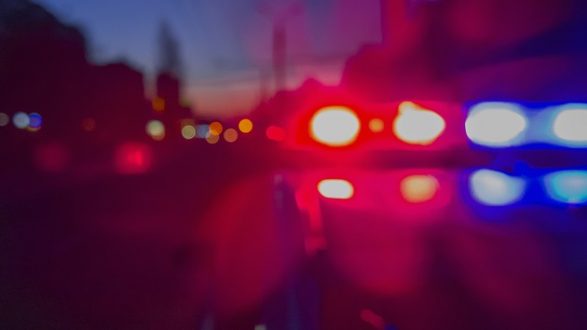 iStock/Thinkstock(NEW YORK) — A masked attacker was being sought by New York City police Thursday night in connection with the stabbing deaths of a couple who was apparently ambushed as they arrived home from work on Wednesday evening, officials said.
Stephenson Bonaparte, 65, and his wife, Hazel Brown, 59, were both stabbed multiple times around 6:40 p.m. at their home near Brooklyn's Prospect Park, police said.
Police officials said they do not suspect the killings were random, but declined to elaborate.
The couple owned King Solomon religious supply shop about two miles from their Winthrop Street home in a normally quiet Prospect-Lefferts Gardens neighborhood.
The couple's 31-year-old daughter, who lives in a unit above her parents home, told police she heard a commotion and when she went downstairs she found her mother lying motionless inside the house and a masked intruder standing over her, officials said. Police officers who responded to the scene discovered Bonaparte dead outside the house.
Brown was stabbed in the neck and torso, police said.
Hillary Favigney, a neighbor, said the slain couple's daughter ran from the bloody scene holding her 2 -year-old child and banged on her door.
"Oh my God, I was horrified," Favigney told ABC station WABC. "She knocked on the door. She was with her baby and she wasn't wearing nothing but a robe."
Favigney and other neighbors said there were grocery bags strewn around Bonaparte's body as if the couple had gone shopping before coming come.
Homicide detectives combed through surveillance video taken from the couple's shop to see if the killer had followed them from there, but apparently found nothing suspicious, officials said.
There was also security video taken from the neighborhood, including footage that showed the victims' daughter running up to Favigney home to seek help.
Neighbors said they were stunned and frightened by the violence in their peaceful neighborhood.
"It's crazy," neighbor Edith Telford told WABC. "Things like this never happen in this neighborhood. It's really upsetting


Copyright © 2018, ABC Radio. All rights reserved.