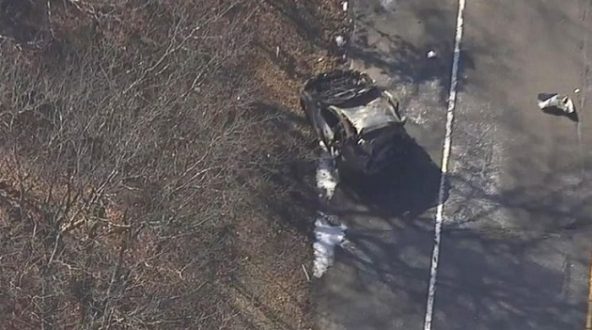 WABC(NEW YORK) — Five people were killed in a multi-vehicle crash on Long Island, New York Wednesday morning, officials said.
The four-car pileup included an oil truck and stolen car on a major road in Ridge, New York, after 11:20 a.m., ABC New York station WABC reported.
One person in the stolen car was killed, and the other person in that car was injured, police said.
The remaining four who were killed were all in the same car, which burst into flames upon impact, according to WABC. The driver of the oil tank was injured as well.
There was no police pursuit that led up to the crash, WABC reported.
Middle County Road — or Route 25 — was closed in both directions after the crash.
Further details on the crash were not immediately available.
Copyright © 2018, ABC Radio. All rights reserved.