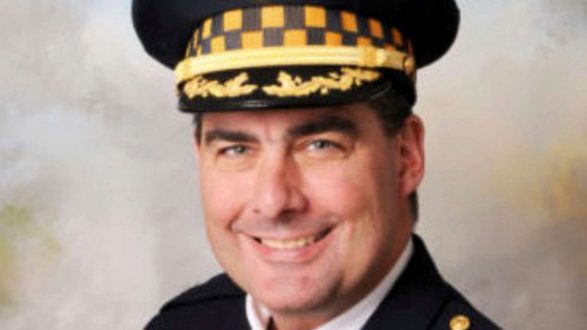 Chicago Police Department/Shutterstock(CHICAGO) — A Chicago police commander who was gunned down Tuesday — allegedly by a convicted felon — had said just months ago that he wanted more career criminals behind bars, according to a local news report.
Chicago police said on Twitter that Commander Paul Bauer, a 31-year veteran of the Chicago Police Department, "was senselessly murdered today while safeguarding Chicago. Bauer was assisting officers in apprehending a suspicious person when he was fatally shot."
The commander was in the area because he had just attended an active shooter training, according to The Chicago Tribune.
Bauer, 53, is survived by a wife and daughter, Chicago Police Superintendent Eddie Johnson told reporters Tuesday, as he teared up.
The suspect, who hasn't been identified, is in custody, and is a career criminal with arrests dating back to at least 1994 for multiple arrests and convictions, including drug, gun and armed robbery charges, ABC station WLS-TV in Chicago reported, citing multiple law enforcement sources. Among the convictions, he had been sentenced to 16 years in prison for a 1998 armed robbery, WLS-TV reported, citing court records.
In November 2017, months before his death, Bauer said he wanted to see more career criminals "off the street," local news outlet Loop North News reported at the time.
"You can say, we don't know if that's going to reduce recidivism," Bauer said, speaking at a River North Residents Association meeting. "This is how I look at it: I want them off the street. We're not talking about the guy that stole a loaf of bread from the store to feed his family. We're talking about career robbers, burglars, drug dealers. These are all crimes against the community. They need to be off the street."
Copyright © 2018, ABC Radio. All rights reserved.