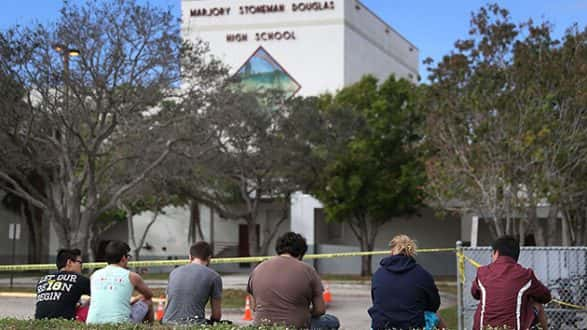 Joe Raedle/Getty Images(PARKLAND, Fla.) — Among those who lost their lives in a mass shooting at a Florida high school last week was Christopher Hixon, the school's athletic director and head wrestling coach.
Hixon, 49, will be laid to rest on Wednesday.
"If you needed anything — a cup of sugar in the middle of the night — he would bring it to you," Coral Springs High School Athletic Director Dan Jacob told ABC News. "Chris has a son with Down syndrome. He put needs of everyone else before his own."
"Coach Hixon, for me, was a father figure," said wrestler Karlos Valentin, the Sun Sentinel reported. "His loss was just terrible."
"He was such a sweet guy," wrestler Ray Corniel said, according to the newspaper. "He would bring us food for all our tournaments and take care of us like we were his own children and just watch over us, let us learn about life lessons."
Seventeen were killed and more than a dozen others were injured in the Valentine's Day rampage at Marjory Stoneman Douglas High School. The suspect, a former student, was arrested.
Copyright © 2018, ABC Radio. All rights reserved.