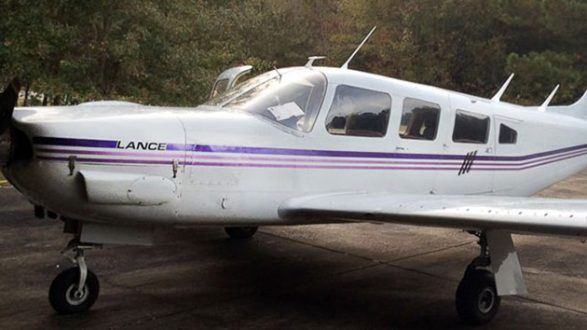 Jon Kaupp(GRAND JUNCTION, Colo.) — A search and rescue effort is underway after a single-engine Piper aircraft with four people onboard went missing after departing Grand Junction, Colorado, around 10 a.m. local time Thursday, officials said.
The Federal Aviation Administration confirmed that the aircraft was missing and issued an alert.
Jon Kaupp, the son of pilot Bill Kaupp, told ABC News that his 65-year-old father was planning to fly another son, 28-year-old Clint Kaupp, and their respective best friends west over Moab, Utah, before turning south to their destination of Albuquerque, New Mexico. The other passengers were Tim Mueller, 28, and Ron McKenzie, 66, according to Jon Kaupp.
Bill Kaupp has been an "avid" aviator for the last 10 years, said Jon Kaupp.
Search and rescue efforts are being coordinated by the Civil Air Patrol, an auxiliary of the United States Air Force.
It's unclear if Bill Kaupp was familiar with that area of Colorado and Utah.
There was light snow and mist in Grand Junction Thursday morning, but no significant storms, according to ABC News meteorologists.
Copyright © 2018, ABC Radio. All rights reserved.