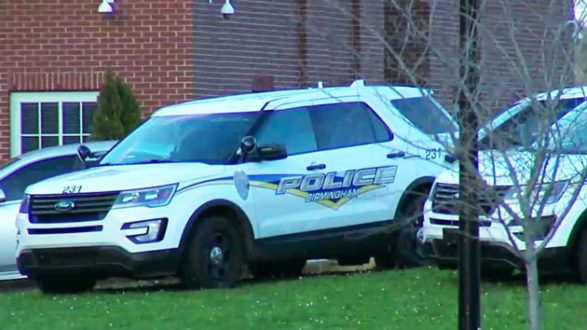 ABCNews.com(JEFFERSON COUNTY, Ala.) — A person of interest has been taken into custody after a 17-year-old girl was shot dead at an Alabama high school Wednesday, police said.
Charges are pending a review of the case by the Jefferson County District Attorney's office, the Birmingham Police Department said Thursday.
A 17-year-old boy was also shot and survived in the Wednesday afternoon incident during dismissal at Huffman High School in Birmingham, police said. He was taken to a hospital where he was treated and released, police said.
The cause of the shooting remains under investigation, Peter Williston of the Birmingham Police told ABC News Thursday.
The gun involved was recovered, police said.
Police today did not release any information about the person in custody.
Alabama Gov. Kay Ivey said on Twitter Wednesday, "I'm praying for the family of this young lady who tragically lost her life way too early."
Copyright © 2018, ABC Radio. All rights reserved.