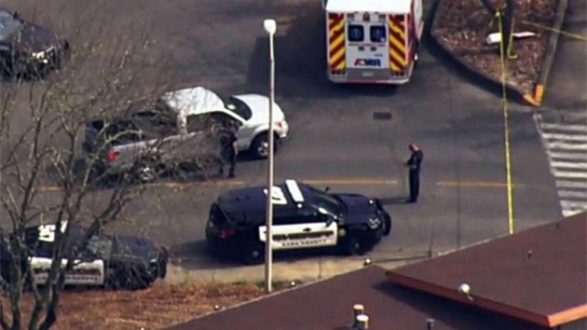 KGO-TV(YOUNTVILLE, Calif.) — An active shooter has taken three people hostage at a veterans home in Napa County, California.
The situation is still considered active and the three hostages are being held in a room with the suspect but police have not been in contact with him, law enforcement forces said this afternoon.
Napa County Sheriff John Robertson said that officials do know the identity of the suspect but that has not been released publicly.
"I don't have any idea what his motivation is."
Robertson said that the suspect "did release hostages and kept the three he has now."
"We've tried [calling the suspect] numerous times and been trying since 10:30 this morning," Robertson said.
The incident is unfolding at Yountville Veterans Home, a state-owned facility.
There was an exchange of gunfire between the suspect and a sheriff's deputy, with Robertson saying there were "many bullets fired."
California Highway Patrol Sgt. Chris Chiles said that the suspect and the three hostages are in one of the rooms in the building and the suspect has a rifle.
Chiles said that the hostages are Pathway Home Employees, which he described as meaning that they worked at the facility but were not direct employees of the home. He did not know the condition of the hostages, though earlier it had been reported that there were no injuries.
Multiple SWAT teams, agents from the Bureau of Alcohol, Tobacco, Firearms and Explosives, and local law enforcement officials had all responded to the scene.
The incident was first reported in a call about shots being fired at the veterans home.
Copyright © 2018, ABC Radio. All rights reserved.