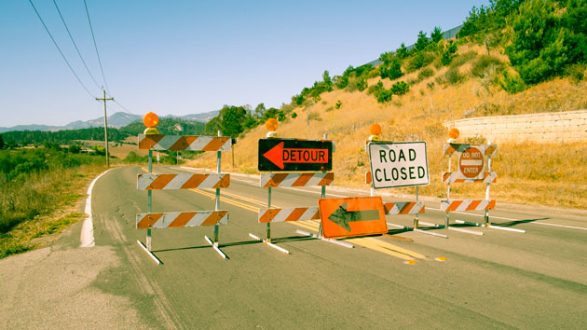 iStock/Thinkstock(MALIBU, Calif.) — A mudslide in Malibu, California, Thursday morning closed down a road, potentially for several more days.
Storms also brought as much as 16 inches of snow to the Sierra Nevada Mountains over the last 24 hours.
Snow and high-wind alerts have been issued in 18 states from California all the way to West Virginia.
With two storm systems looming, the first of those Friday morning is stretching all the way from the Gulf Coast to the Upper Plains, bringing showers and thunderstorms to the south and more heavy snow in the north.
By Friday afternoon and evening, showers and severe storms are expected from Missouri to Louisiana. Some of the rainstorms may contain damaging winds and isolated tornadoes are possible.
By Saturday, that storm system will weaken but still bring mixed precipitation from Illinois to West Virginia. The Southeast may see some stronger storms as well.
A second storm moving out slowly from the Rockies may bring severe weather to the central and southern U.S. on Monday. That could mean more snow for the northern Plains.
That system on Tuesday will be moving east and develop into a coastal storm, bringing showers and snow to the mid-Atlantic region and Northeast.
Copyright © 2018, ABC Radio. All rights reserved.