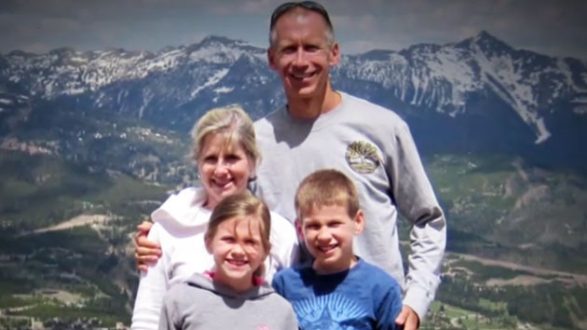 Courtesy The Plush Family (CINCINNATI) — Kyle Plush, the Ohio teen who died after becoming trapped in his minivan last week, will be remembered as a "beloved" friend "whose heart was just as big as his smile," his high school said in a statement.
Students at The Seven Hills School in Cincinnati created a collection of hand-painted stones on Sunday, honoring the 16-year-old with colorful drawings, special messages and words of inspiration, according to a statement posted on the school's Facebook page.
"Today and every day, the Seven Hills community is remembering our beloved classmate, teammate, student, and friend, Kyle, whose heart was as big as his smile," the school said in the statement late Sunday. "Our thoughts are with his family, who will forever remain a part of the Seven Hills family."
The school released a separate statement earlier on Sunday, saying it would provide grief counseling to students and their families in the wake of the "tragic accident."
"We are all grieving the loss of this beloved member of our school family — a young person of keen intelligence, good humor, great courage — and we feel this loss profoundly," the school said in a statement obtained by ABC affiliate WKRC on Sunday.
Plush suffocated last Tuesday while trapped under the third-row seat of his Honda Odyssey minivan, according to police. Investigators believe the seat may have flipped and pinned him as he was trying to reach for items in the back of the vehicle.
The Cincinnati teen called 911 at least twice on the afternoon of April 10, saying he was trapped and in need of immediate assistance.
"I am trapped inside a gold Honda Odyssey van in the parking lot of Seven Hills. … Send officers immediately. I'm almost dead," Plush said in the second phone call he made.
"I probably don't have much time left, so tell my mom I love her if I die," he said in another call.
An operator repeatedly asked Plush where he was, but the teen could not hear the dispatcher and wasn't able to answer the operator's questions, police said. According to the audio recordings of the 911 calls it appears as though Plush was using Siri, Apple's voice command system, to make the calls.
Police were dispatched to Seven Hills High School, where the teen said he was located, but authorities could not find him. A family member found the teenager unresponsive in the minivan hours later.
The teen's parents have demanded more information about how he died.
"Anyone who ever encountered Kyle knows he lit up a room with his larger than life, funny, smart and positive personality with inclusion of all," the teen's parents, Ron and Jill Plush, said in a statement Friday night. "His friends know him as a leader with incredible potential that kept them laughing with his wit and innovative mind. He is unforgettable and we, as a family, will make sure he is never forgotten."
Plush's parents also thanked members of the media for asking questions about their son's death.
"We have had many requests from members of the media to talk about what happened to Kyle and what may happen next," they said. "We respect the media's need for information and we thank them for continuing to ask questions about what happened to Kyle, as we also have questions and want answers."
The Cincinnati Police Department said it plans to conduct a full investigation of the incident.
Copyright © 2018, ABC Radio. All rights reserved.