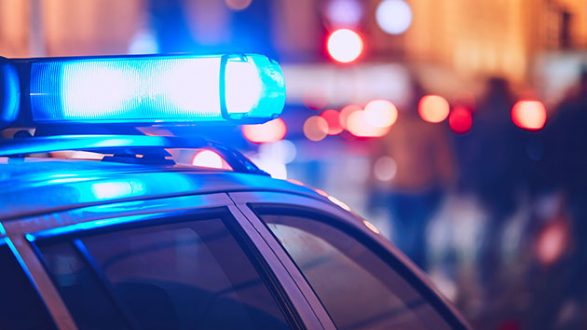 iStock/Thinkstock(NEW YORK) — For the second time in five weeks a student at Binghamton University has been arrested for murdering a fellow classmate.
Michael Roque, 20, was arrested on Monday night for allegedly stabbing to death freshman engineering student Joao Souza on Sunday, police said. Souza, 19, was born in Brazil and attended high school in Rye Brook, New York, before attending Binghamton, according to New York ABC station WABC.
Binghamton University police said the two were known to each other, and the attack wasn't random.
Roque is being held at Broome County Jail in Binghamton, located in upstate New York.
"He's probably the last person I would think of who would be confrontational or get into a fight," Christian Gonzalez, Souza's club soccer coach, told WABC. "It's really unimaginable what happened and we're all heartbroken."
Souza was murdered just 37 days after fellow Binghamton student Haley Anderson was found dead at an off-campus apartment. Anderson was allegedly murdered by fellow nursing student and ex-boyfriend Orlando Tercero, according to police. The death of Anderson garnered national attention after Tercero fled the country to Nicaragua, where he had relatives living.
Binghamton University President Harvey Stenger released a statement on Monday addressing the safety of students on campus in the wake of the pair of murders.
"As president, my top priority is keeping everyone in our campus community safe. I want to reaffirm to you Binghamton University's commitment to providing a safe learning environment," the statement reads. "Unfortunately, we live in a time where violence is part of society, and, as a campus of 17,000+ students and several thousand faculty and staff, there are occasions where violence will intrude on our campus. We will continue to focus on keeping ours a safe campus, with a fully-empowered state law enforcement agency that works closely with the residential communities to protect life and property."
Tercero, 22, was arrested in Nicaragua on March 13, four days after Anderson's murder, but has yet to be extradited to the U.S.
"This has been a very difficult semester for me and the entire campus with two student deaths in just a few weeks," Stenger said. "These tragedies shake us to the core and we grieve together."
ABC News' Devin Villacis contributed to this report.Copyright © 2018, ABC Radio. All rights reserved.