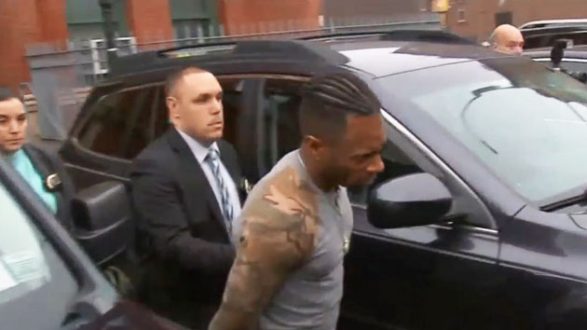 WABC(BROOKLYN, N.Y.) — A Brooklyn teacher was arrested on Wednesday following allegations that he sexually assaulted a 15-year-old male student, police said.
Andre Braddy — an eighth-grade math teacher at PS 235 in East Flatbush — allegedly had multiple sexual encounters with a student in a school bathroom, police told ABC New York station WABC.
The accusations surfaced after the student notified his parents, who contacted the police. The boy said the encounters had been happening for at least a month, according to WABC.
Braddy, 34, faces charges of sex abuse, engaging in a criminal sex act and committing an act in a manner injurious to a child.
Braddy has been suspended with pay.
The New York City Department of Education called the allegations "deeply disturbing" and said Braddy would not be allowed contact with students during the investigation.
"These deeply disturbing allegations have no place in our schools and he was immediately removed from the school," the department told WABC in a statement. "He will remain away from students pending the outcome of the investigation and we will pursue his removal from payroll as soon as legally possible."
Braddy has taught eighth-grade math and advanced Algebra at the school since 2015.
It was not clear if he had obtained an attorney as of Thursday morning.
Copyright © 2018, ABC Radio. All rights reserved.