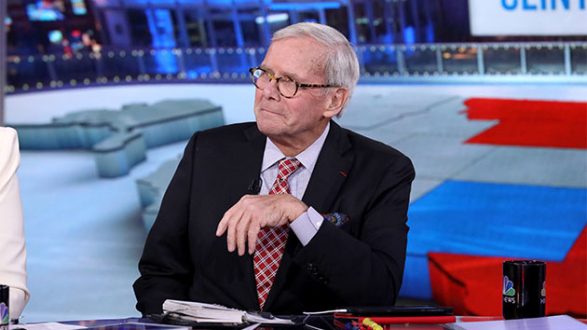 Heidi Gutman/NBC/NBCU Photo Bank via Getty Images(NEW YORK) — Longtime NBC News anchor Tom Brokaw said he "made no romantic overtures" toward a former colleague who told at least two other media outlets he acted inappropriately toward her in the 1990s.

Linda Vester, 52, told the Washington Post and Variety that Brokaw approached her at the NBC News bureau in Denver in 1993 and inside her hotel room in New York in 1994, touched her without her permission and sent her suggestive computer messages. She provided journals to Variety that she say backed up her account.
Brokaw denied those encounters took place.
"I met with Linda Vester on two occasions, both at her request, 23 years ago because she wanted advice with respect to her career at NBC," Brokaw said in a statement released through NBC News. "The meetings were brief, cordial and appropriate, and despite Linda's allegations, I made no romantic overtures towards her at that time or any other."
The Post reported that another woman, unnamed, also accused Brokaw of unwanted touching, which he denies.
Brokaw is 78 and has been married since 1962.
Copyright © 2018, ABC Radio. All rights reserved.