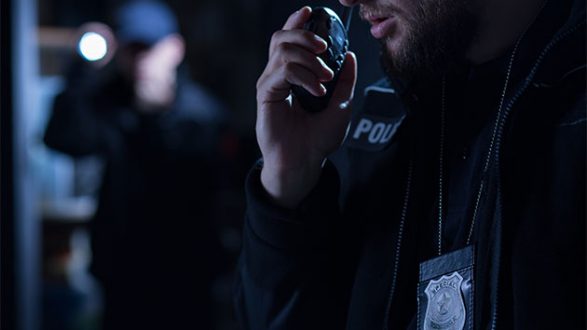 iStock/Thinkstock(HOUSTON) — Two women fought off an alleged kidnapper in separate incidents in Houston, Texas, authorities said.
The Harris County Sheriff's Office is now looking for the man, who was driving a grey Toyota sedan when he tried to snatch the women off the street Saturday morning.
The first woman told deputies she was walking outside in the Willow West neighborhood about 10:45 a.m. when she saw the Toyota with tinted windows pull up next to her. That's when the suspect, who is between 19 and 25 years old, jumped out and "tried to force her into the vehicle" before fending him off, according to a sheriff's report.
Shortly after responding deputies arrived to investigate, they received a second call nearby where another woman riding a bicycle was approached by a man matching same description attempt to force her into his car.
Despite dragging the bicyclist 100 yards, she managed to free herself and get away.
"She struck the male several times, after he grabbed her arm," according to the report, adding that the kidnapper sped off.
Witnesses also came to the woman's aid.
"She fought and he [dragged] her as he was driving," a neighbor who called 911 told ABC station KTRK. "When he finally let her go and threw her out, my neighbor said she heard her head hit the ground really hard."
The male fled to his car, which has a distinct warp along the right side of the front hood, and drove away again.
Neither woman suffered serious injuries after they were evaluated by medics, sheriffs said.
Surveillance video captured a grey Toyota driving around the residential streets.
The suspect stands around 5-foot-8, is clean-shaven, and wore khaki pants and a white shirt, sheriffs said.
One neighbor, who gave KTRK only her first name Shirley, admitted the incidents were "scary" and that she's already changed up her walking routine.
"This neighborhood is not what it used to be. I won't be walking anymore except with my husband," she said.
Copyright © 2018, ABC Radio. All rights reserved.