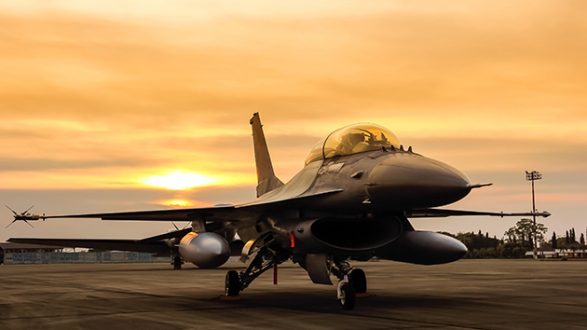 iStock/Thinkstock(NEW YORK) — The plane that crashed near Savannah and killed all nine on board was making its last flight and was about to be retired, an Air Force official told ABC News Thursday.
The C-130 cargo plane was built in 1965 and on Wednesday it was headed to the so-called "boneyard" at Davis Monthan Air Force Base near Tucson, Arizona, but crashed shortly after taking off from the Savannah/Hilton Head International Airport.
The "boneyard" is the holding facility at the base for 4,400 old aircraft that are stored for spare parts or future use.
The revelation that the fatal flight was already slated to be the plane's last comes after Col. Pete Boone, director of Air Operations and vice commander of the Savannah-based 165th Airlift Wing of the Georgia Air National Guard, said early Thursday that he could not confirm reports that it was headed to Arizona to be decommissioned.
During Boone's news conference, he said that the nine people killed on board were all members of the 156th Air Wing of Puerto Rico's Air National Guard. An Air Force official told ABC News that five of the individuals were traveling as crew members on the flight and the other four were traveling as passengers.
Boone said the cargo-plane was manufactured in the late 1970s and had been in Savannah for routine maintenance. A different Air Force official later told ABC News that the plane was actually built in 1965.
The Puerto Rico Air National Guard is in the midst of getting newer C-130 aircraft to replace older ones that are being retired. The Puerto Rico National Guard has the oldest WC-130's in the Air Force.
He said it was headed to Arizona on a "routine mission" when it plummeted onto busy Highway 21 about 11:30 a.m. Wednesday. That lengthy stretch of the highway remains completely closed this morning.
An Air Force investigation is already underway but Dana White, chief spokeswoman at the Pentagon, said the Department of Defense will not be conducting a department-wide investigation.
The plane would have undergone specific alterations before taking off on its last flight. There is a 30-day span where all items onboard a plane that are not required for it to remain flyable are removed, including, for example, the web seating along the interior of the aircraft.
As a soon-to-be decommissioned plane, like the downed C-130, heads out on its final flight, all flight-worthy materials and equipment remain in place "because you want to keep the aircraft flyable," the Air Force official told ABC News.
Copyright © 2018, ABC Radio. All rights reserved.