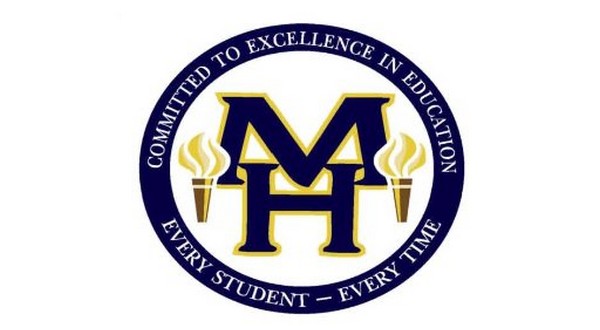 The Mountain Home School Board held its regular May meeting Thursday night. The board approved Superintendent Dr. Jacob Long's recommendation of hiring a team of teachers to improve literacy and writing in the younger grades and also dealt with mostly routine items with board member Arnold Knox absent. Brad Haworth has the details.

Listen:


Three teachers will serve on the team in a new role as Literacy and Writing Teachers On Special Assignment for the 2018-19 school year. Mindy Williams will work with Kindergarten through second grade, Laura Strider will work with second through fourth graders and Judy Lawrence will work with fourth through sixth graders.
The TOSAs will be on regular teacher contracts and since the positions are special assignments, Superintendent Long says they are fluid and could be filled year-to-year with different teachers based on the current needs of students.
Laurie Cramton was hired as the team leader and she will also serve as the district's Dyslexia Coordinator and the RISE supervisor.
Two assistant principals were hired at the meeting Thursday night. Kristi Majors was hired as an assistant principal at Hackler Intermediate School and Amanda Green is the new assistant principal at Nelson Wilkes Herron Elementary.
For a complete list of personnel changes approved by the board, click here.
The board learned the district will finish with slightly more students than last year when classes wrap up next week. Superintendent Long said the district is up about 50 students compared to last year.
It was announced the school district has received a grant from the Arkansas Department of Career Education in the amount of just over $80,400 for Plant Systems at the high school. The start up money will be used to build a 30 foot by 90 foot automated greenhouse on the west side of the high school on the practice field. The board approved the total cost of the project which comes in at $125,600.
The board accepted bids for several items and projects including nearly $20,000 for new instruments for the high school band, just over $10,500 for 76 new security cameras and six recorders, just over $12,000 for 30 new document cameras to be used in classrooms, $22,000 to purchase two used busses to replace two busses that are no longer in service and $13,750 for gas line testing at the schools as required by the state.
The board also voted to approve submitted revisions to the Mountain Home Public School Board Policy Manual which includes now allowing married employees to share sick leave days.
WebReadyTM Powered by WireReady® NSI