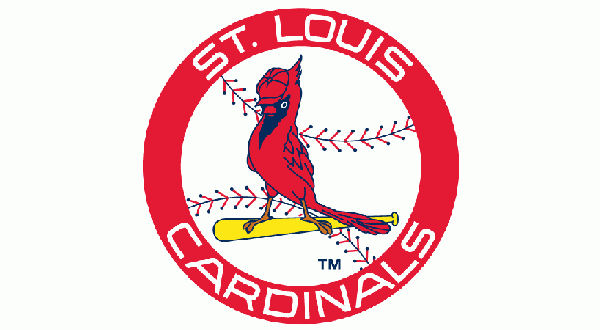 ST. LOUIS, Mo., June 4, 2018 – The St. Louis Cardinals, armed with three selections during the first night of the 2018 Major League Baseball First-Year Player Draft, selected a high school infielder, college pitcher, and college first baseman.
St. Louis selected third baseman Nolan Gorman out of Sandra Day O'Connor High School in Phoenix, Ariz., with the 19th overall pick in the opening round. The Cardinals selected right-handed pitcher Griffin Roberts with Competitive Balance Round A pick (43rd overall). Due to the offseason signing of Lance Lynn, St. Louis was awarded a Second Round Compensatory pick (75th overall) and selected first baseman Luken Baker as the club's final pick of the night.
Gorman, 18, stands 6-foot-1, 210 lbs. and hails from Phoenix, Ariz. The left handed-hitting third baseman batted .419 (116-for-277) with 32 home runs, 118 RBI and 115 runs scored in his high school career. As a senior, he helped lead the Eagles to their first 6A State Championship, hitting .421 with 10 home runs, 46 walks, a .640 on-base percentage and .896 slugging percentage in 32 games. Gorman was showcased on all-star teams and for USA Baseball last summer, and won multiple home run derbies, including the 2017 MLB High School Home Run Derby during All-Star Week in Miami. He also took part in home run hitting contests at Wrigley Field and Petco Park. Gorman is good friends with left-handed pitcher Matthew Liberatore, who was selected by the Tampa Bay Rays with the 16th overall selection earlier in the night. Both players committed to the University of Arizona.
Gorman is the highest selection for the Cardinals since 2013 when they took left-handed pitcher Marco Gonzales from Gonzaga University with the 19th overall pick.
The Cardinals have selected 32 pitchers, 3 catchers, 18 infielders and 9 outfielders with their first round selections during the draft's 53-year history. The team's highest overall selection was pitcher Braden Looper (3rd pick overall) in 1996. The Cardinals have had only 11 top-10 selections, the last being outfielder J.D. Drew (5th overall) in 1998.
Roberts, 21, the Cardinals Competitive Balance Round A selection out of Wake Forest University, is a 6-foot-3, 210 lb. right-handed pitcher, who broke the Demon Deacons' career (12.39 K/9 IP) and single-season (13.50 K/9 IP in 2017) records for strikeouts per nine innings.
As a junior in 2018 in his first year as a starting pitcher, Roberts was named Second Team All-Atlantic Coast Conference and a three-time ACC Pitcher of the Week, going 5-4 with a 3.82 ERA (96.2 IP) in 14 starts. His ACC-leading 130 strikeouts ranked 9th in the NCAA, while his strikeout total was the most by a Demon Deacon in more than 25 years and second-most in program history behind Mike Buddie's 138 in 1992.
"Roberts possesses a power arsenal and had success transitioning to a starter," said St. Louis Cardinals Scouting Director Randy Flores. "Our hope and aim is for him to be in the rotation and are excited to see what happens in his career."
Roberts was originally selected by the Minnesota Twins in the 29th round of the 2017 draft after converting eight saves his sophomore season, but did not sign.
The last Cardinal to be drafted from Wake Forest was left-handed pitcher Tim Cooney in the 3rd round in 2012.
Baker, 21, the Cardinals Second Round Compensatory Pick out of Texas Christian University, is a 6-foot-4, 265 lb. first baseman who hit .347 (181-for-572) with 28 home runs and 129 RBI in 145 career games for the Horned Frogs. A prolific home run hitter, Baker hit a home run every 12.6 at-bats his junior year and once every 18 at-bats in 145 games throughout his college career. He reached base safely in 134 of his 145 career games.
"Baker is an impressive player, and we didn't think we would have the chance to draft a high-caliber player like him at that spot," said Flores. "He's proven himself at a high level and we admire his resiliency."
At Oak Ridge (Texas) High School, Baker was the 2015 Gatorade National Player of the Year, a Baseball America First-Team All-American, and won the 2014 Under Armour High School Home Run Derby and Junior Select home run derby during MLB All-Star Week in Minnesota.
Originally selected by the Houston Astros in the 37th round of the 2015 draft, but did not sign, Baker also pitched in 10 games during his freshman season at Texas Christian, going 3-1 with a 1.70 ERA (47.2 IP) and 41 strikeouts in 10 starts.
Rounds 3-10 of the 2018 draft will be held tomorrow, Tuesday, beginning at 12:05 p.m. CDT. St. Louis has the 17th pick in the third round (95th overall), then the 19th pick in each of the following rounds.
WebReadyTM Powered by WireReady® NSI